"I have to perform"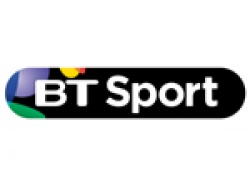 Posted on Aug 05, 2014 by George Penny
British racer admits he's battling for his MotoGP future after a difficult first half of the season.
Bradley Smith:
"Here we go. The most important nine races of my career starting at Indianapolis on Sunday. There's no point in hiding the facts, I have to perform at these next few Grands Prix to secure my future in MotoGP. It's down to me and me alone and I'm really up for it.
I've had a good rest, the injuries apart from a few scabs on my shin and little finger have cleared up and I can't wait to get back on that M1 Yamaha at the 'Brickyard' this weekend.
During the break I had plenty of time to think about those first nine grands prix, where we went wrong and - most importantly - about the mistakes I made, the crashes that were unavoidable and the crashes that were definitely my fault."
Check out the full blog on the BT Sport website here: