Smith concludes pre-season preparations in Jerez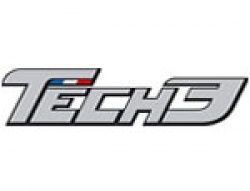 Posted on Mar 21, 2012 by Tech3 Racing
Tech 3 Racing rider Bradley Smith ended his preparations for the 2012 Moto2 World Championship today with a positive and productive three-day test at the Jerez circuit in Spain.
Smith took full advantage of gloriously sunny but breezy conditions throughout the test to put in crucial development kilometres on the latest version of the new 2012 Mistral 610 machine. He got the chance to assess a new chassis and swingarm package and declared himself delighted with the modifications that improved braking stability and corner entry performance.
A high-speed crash on the final afternoon at Turn 12 didn't dent Smith's confidence that he will be a consistent top six contender this season. He was consistently lapping inside the top 10 during the test and the 21-year-old's fastest time of 1.42.978 secured him 14th place on the overall timesheets. Highlighting just how closely contested the Moto2 class is shaping up to be again in 2012, Smith's pace was less than 0.5s from the top six.
Today's test completed a fruitful winter testing schedule for Smith, and he will now travel to the first race in Qatar early next month full of confidence for the start of the third ultra-competitive Moto2 World Championship.
Bradley Smith 14th – 1.42.978:
"It has been a very positive test, despite the crash at the end at Turn 12. It was a very fast crash and I'm just thankful I've got away with just a few bumps and bruises and I will be 100% fit and ready to go in Qatar. I was pushing hard on new tyres and just lost the front, but we have learned a lot about the Mistral 610 this week, which makes me optimistic for the season. We have some work to do when you look at the lap times of the guys at the front, but I'm convinced we have a competitive package. I can lap comfortably and consistently inside the 1.43 bracket but when I push for 42 it is not easy. But I am still really happy with the performance of the Mistral 610. We have improved the overall balance of the bike, particularly with stability on the brakes and corner entry. The Tech 3 Racing Team have been working unbelievably hard throughout the winter and at every test we have improved the bike. I'm a lot more confident on this new bike we have tried here, so I am looking forward to going to Qatar and starting the season with a strong result."