Tech3 travels east for triple header showdown starting at Motegi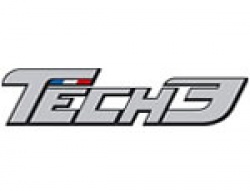 Posted on Oct 08, 2014 by Monster Yamaha Tech 3
Monster Yamaha Tech3 duo Bradley Smith and Pol Espargaro travel to Japan for round 15 of the MotoGP World Championship full of confidence and ready for the fierce challenge at Motegi on Yamaha's home soil, aboard their YZR-M1's.
The Grand Prix of Japan, which is sponsored by Tech3's partner Motul, is held at the legendary Twin Ring Motegi and is located in the northern Kanto district roughly 150 km from Tokyo. The unique venue consists of two circuits, a 2.4 km oval and a 4.6 km road course which together makes the Twin Ring 4801 meters in length and consists of six left hand corners and eight right. It was originally built in 1997 and two years later the MotoGP paddock attended its first race there with a Grand Prix event being held every year consistently, making the 2014 outing the 16th visit to Motegi.
Bradley Smith will strongly seek to continue the positive momentum from his impressive 5th place at the previous round aboard his Yamaha YZR-M1 in Sunday's Motul Grand Prix of Japan. The 23 year old rider will intend to ride to a hard fought result and battle for the title of the leading satellite MotoGP bike at the stop and go Twin Ring circuit.

Bradley Smith: Championship: 10th – Points: 85
"I can't wait to get the three consistent races off to a bright start in Japan, especially after a great result in Aragon, which boosted my confidence and has put me in good stead for the final four rounds. We undertook some really useful work in Spain where we focused on improving the feeling under braking and the stability of the Yamaha, which will certainly be very important at Motegi. I am certain that with the valuable information we collected at Aragon, we will be able to get up to speed quickly so that we can hit the ground running for this weekend. Our endeavours at the last round were rewarded and I will battle my hardest to produce another display like this. Plus for added motivation, it is Yamaha's home Grand Prix, so I really am looking forward to leaving the pit lane on Friday morning and heading out onto the Twin Ring circuit where I am determined to score a great result in front of the Japanese fans"
Hervé Poncharal - Team Manager:
"It is a significant race for us, not only because it's the home of Yamaha and the Grand Prix is sponsored by Motul, but additionally it marks the final section of the season. Therefore, it is important for us to have a great weekend here to kick off proceedings in a forward manner. The GP will be a challenging one for Pol and Brad as the track is demanding with a lot of focus on braking. However, both riders are strong in this area, so we remain confident of both boys running well. Bradley has showed his commitment and determination by doing what he did in a brilliant race in Aragon, we expect a similar performance from him here and to challenge with Pol for the position of the leading satellite bike. We all really enjoy this event and both riders will be doing nothing but their best as we aim to have a successful 15th round of the 2014 season before heading to Australia next week"