5 minutes with Bradley Smith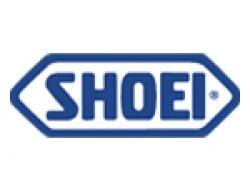 Posted on Jun 09, 2014 by George Penny
SHOEI:
Hi Bradley, what are you doing on the Isle of Man?
Bradley Smith:
Enjoying it I suppose! This is my third time here, I came here first in 2009 when I was leading the 125 Grand Prix championship and I was hooked after the first trip. Unfortunately the races were rained off when I got here. That was the same time Valentino Rossi was coming, but he had a private jet he could turn back round!
Tomorrow (Friday June 6) I'm actually going to get the chance to do a lap round here. But more important than that, I'm going to be seeing some racing and getting up close to witness the atmosphere and spectacle that is the Isle of Man TT. I don't think that you can really appreciate this event on television; you have to really experience it.
SHOEI:
Do you know the circuit at all?
Bradley Smith:
I've only been round here in cars; first driven by Milky Quayle (TT Rider Liaison) and then last year by Cal (Crutchlow). I felt a lot safer with Milky driving, I can tell you. I got a few pointers, but I'm really looking forward to the Mountain Mile and to really get more of an experience of just what the riders get round here, but maybe at 
more of a sedate pace! I can't wait.
SHOEI:
Will you be going steady on the R1 then?
Bradley Smith:
The track is itself is fast and flowing and, of course, it is easy to get dragged along by whoever is out riding with you.

SHOEI:
The Isle of Man TT used to be part of the Grand Prix calendar, would you race it now?

Bradley Smith:
I guess you have to be put in that situation, but the style of riding and racing is very different. I don't think I could be successful at it but I understand why people do it. When I did the laps in the car the circuit started to make sense and flow; it is definitely a race circuit and you can see why riders get such a thrill from its challenge. But I would have to say I am glad it is not in the MotoGP championship.

SHOEI:
How's your MotoGP race season going?

Bradley Smith:
<Laughs> To be honest, I've improved a lot from last year in terms of performance. But results wise, it has been rough; particularly the last four races in succession after the first two were very successful. It's been due to a lot of bad timing, a bit of bad luck and a few bad decisions but pleased with how it is looking and I hope to have better results before the summer break.

SHOEI:
What else is new with you?

Bradley Smith:
I've got a new replica helmet coming out on the new Shoei NXR. I'm really excited about that as my first replica in 2012 was very successful and it really is a buzz to see someone riding around in your own replica. When I started racing at Grand Prix level I thought it was amazing when I could play the MotoGP games as myself, but then having my own design available in the shops is really special.I was in Malaysia this year, sat in traffic heading to east coast and bored out of my brains, and then this local rider went passed with my replica on and it made my day; I wanted to chase him to get a picture! But it's great when I get tweets from fans with replica versions of my helmet.
SHOEI:
Thanks for your time Bradley Smith and good luck with your replica!