Air Asia Grand Prix of Japan 2013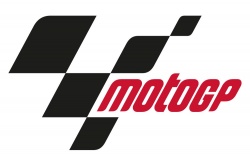 Posted on Oct 22, 2013 by Nick Harris
ROUND SEVENTEEN 2013 MotoGP™ WORLD CHAMPIONSHIP – SUNDAY 27 OCTOBER
Bradley Smith aims to end his impressive MotoGP™ dubut seasons on a high at the penultimate round in the Air Asia Grand Prix of Japan at the Motegi circuit on Sunday.
Smith has had an excellent MotoGP rookie season and has finished seventh twice and sixth in the last three races. The Oxfordshire rider is tenth in the championship 12 points behind former World Champion Nicky Hayden.

CHAMPION DAYS IN JAPAN
All three classes are still to be decided as the MotoGP™ World Champion reaches the penultimate round at the Air Asia Grand Prix of Japan at Motegi on Sunday.
Rookie Marc Marquez saw his MotoGP lead slashed to 18 points after his black flag exclusion and Jorge Lorenzo's victory in the Tissot Australian Grand Prix. It is a massive chance for World Champion Lorenzo to fight to retain his title in the 24 lap race round the 2.983 miles Motegi circuit which ironically is owned by Honda.
Lorenzo won the 2009 MotoGP race for the factory Yamaha team but Marquez, who won the Moto2 race last year, will look to the Motegi success of his Repsol Honda team-mate Dani Pedrosa who has won the MotoGP race for the last two years. Pedrosa still has an outside chance of the title.
Fresh from his third place in Australia nine times World Champion Valentino Rossi looks a safe bet for fourth place in the championship and has one Motegi MotoGP victory. Cal Crutchlow and former 125 cc winner Alvaro Bautista are separated by 35 points in their battle for fifth but it is much closer between Bautista and Stefan Bradl who hopes to return to action after missing the last two races after breaking his ankle in Malaysia.
Nicky Hayden and Andrea Dovizioso continue their battle for the top Ducati position while Hiroshi Aoyama returns to the track where he won two 250cc grands prix. Andrea Iannone had an encouraging eighth place in Australia on the Pramac Ducati and is a former 125cc winner.
Marc Marquez
"Today was our first experience of a Flag-to-Flag race, and suffice to say it wasn't a good one. My team and I had set out a strategy and we thought that we could come in after lap 10, but in reality this counts as an extra lap. We hadn't had that in mind and this was a huge mistake. We had everything well planned and I followed the instructions on my pit board. You learn from these things though, so now we have to move on and focus on the race in Japan."
Jorge Lorenzo
"Now we have options, if Marc keeps constant on the podium then it is impossible to win the championship but there are a lot of laps to go so anything could happen. It's unbelievable to have 50 Grand Prix victories at 26years old. It seems like only yesterday when I won in Brazil in 2003 but it's been ten years. I'm very proud of it and hope to win some more in the future!"

TWIN RING MOTEGI FACTS AND FIGURES
Circuit Length: 2.983 miles
Width: 15m
Pole Position: Left
Longest Straight: 762m
Left Corners: Six
Right Corners: Eight
Pole Position Record: Jorge Lorenzo/Yamaha 1.44.969 (2012)
Lap Record: Dani Pedrosa/Honda 1'45.589 (2012)

TELEVISION TIMES
BBC/BRITISH EUROSPORT
Friday 25 October
MotoGP/Moto3/Moto2 FP 1 Connected TV/Online
Moto3/MotoGP/Moto2 FP 2 Connected TV/Online and British Eurosport 2

Saturday 26 October
MotoGP/Moto3/Moto2 FP3, Connected TV and Online
04:25 – 08:00 Moto3/MotoGP/ Moto2 Qualifying Red Button and British Eurosport 2

Sunday 27 October
01:45 – 04:30 Moto3 and Moto2 races Red Button and British Eurosport 2
04:30 – 06:00 MotoGP race BBC2
12:30 – 14:00 MotoGP race repeat BBC2