AirAsia Grand Prix of Japan 2012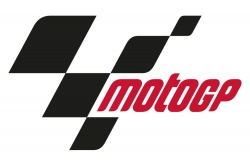 Posted on Oct 08, 2012 by Nick Harris
Bradley Smith arrives in Motegi for the Air Asia Grand Prix of Japan on Sunday full of confidence after a fifth place on the Tech 3 Mistral at Aragon. Smith was involved in a superb Moto2 race with gloucestershire teenager Scott Redding.
Redding was fifth at Motegi in the Moto2 race a couple of years ago while Smith was on the 125 cc podium the same year in third place and finished seventh in the Moto2 race last year. Londoner Gino Rea makes his first appearance at Motegi riding the Federal Oil Gresini Moto 2 machine.
It appears a case of when rather than if Marc Marquez clinches the Moto2 World title. The Spanish teenager can't do it at Motegi but could easily win his second World crown a week later in Malaysia. He holds an impressive 48 point lead over Pol Espargaro after finishing second behind his great rival following a ferocious battle in Aragon.
There is every chance of a repeat at Motegi with Andrea Iannone fighting to hang onto third place from Tom Luthi while Marc VDS team-mates Scott Redding and Mika Kallio battle for fifth in front of Bradley Smith.
STOP PRESS
Danny Kent moves up to the Moto2 World Championship next season. He replaces Bradley Smith in the Tech 3 team where he joins Frenchman Louis Rossi who won the Moto3 French Grand Prix this season. Smith moves up to the MotoGP team.
STONER RETURNS FOR MOTEGI SCRAP
World Champion Casey Stoner makes a welcome return to the MotoGP World Championship with four rounds remaining starting at the AirAsia Grand Prix of Japan at Motegi on Sunday. The Australian Repsol Honda rider has missed the last three races after fracturing his right ankle in a qualifying crash at Indianapolis a month and a half a go.
TWIN RING MOTEGI FACTS AND FIGURES
The Twin Ring Motegi circuit is situated in the wooded hills 100 miles north-east of Tokyo. The huge complex was built by Honda in the late nineties and staged its first motorcycle grand prix in 1999 which was won by Kenny Roberts Junior.
The 2.983 road racing circuit, which includes two tunnels, is surrounded by the Indy style oval while the complex includes a speedway track, World trials sections and the magnificent Honda museum.
TELEVISION TIMES BBC/BRITISH EUROSPORT
Friday 12 October
0510 - 0800 British Eurosport – Live Practice Moto3, MotoGP, Moto2
Saturday 13 October
0455 – 0800 BBC Red Button & British Eurosport - Live Qualifying Moto3, MotoGP, Moto2
Sunday 14 October
0245 – 0505 BBC Red Button/British Eurosport – Live Moto3 and Moto2 races
0530 – 0700 BBC2 Live MotoGP race
1230 – 1400 BBC2 MotoGP race repeat