Another painful learning experience for Bradley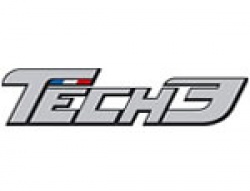 Posted on Jun 14, 2013 by Monster Yamaha Tech 3
Today's action proved to be another tough and painful learning experience for Bradley Smith, the rookie finishing 14th after a fast fall in the second session.
After heavy falls during preparations for the previous round in Mugello left him with left hand and wrist injuries, Smith made a positive start to then Gran Premi Aperol de Catalunya today when he set the 12th fastest time in FP1.
As temperatures soared to a gruelling 28 degrees this afternoon, Smith had already dropped his pace to a 1.44.247 when he suffered a tumble at Turn 3 shortly after the halfway stage.
Fortunately he was uninjured in the spill and he will now work closely with his Monster Yamaha Tech 3 crew to find some improvements with his YZR-M1 ahead of tomorrow's final practice and qualifying sessions.

Bradley Smith 14th 1.44.247 – 30 laps
"Today was another tough day. I am not feeling so confident with the setting and I am missing some confidence myself. I am lucky I didn't damage my body in the crash because it was another big fall. I lost the front and as I tried to save it the rear tyre gripped and threw me off. The bike hit my left knee and that's why I was limping in the gravel but luckily I am fine. Right now I need to work hard and sit down with my crew to find where I am loosing most of the time. I don't really know what is missing but we will find something tonight and approach it at 100% again tomorrow."