Big step forward for Smith in sunny Spain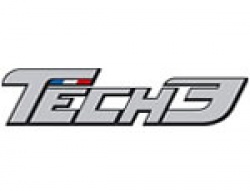 Posted on Sep 26, 2014 by Monster Yamaha Tech 3
Bradley Smith worked on establishing a comfortable setup of his Yamaha YZR-M1 before confidently finishing in 9th place in dry, sunny conditions at Aragon. The British rider completed the morning session in 10th after posting a time of 1'50.246, only three tenths of a second from the top six. As the afternoon practice began, the young rider battled onwards in the fiercely competitive premier class to complete the session inside the top ten with a best lap of 1'49.011.
In addition, the distance to the 5th placed rider was impressively minimal with a gap of only 0.073 seconds. The work undertaken today together with his performance, leave the 23 year old charged with grit as he optimistically looks towards the qualifying shootout tomorrow at Aragon.
Bradley Smith: – Position: 9th – Time: 1'49.011 – Laps: 37
"I am pleased with the job we did today and especially in this afternoon's session, we made a big step forward with the bike and have a definite direction to follow for the rest of the weekend. We focused a lot on braking stability as well as my technique in order to be smoother and more consistent. I can safely say that we improved this and I certainly feel that we did a good job today. At the moment, the lap times are close in the classifications but the Honda's seem to have a small advantage so we need to work hard to catch them up. Also today, the soft tyre compound might have given the open class bikes and the Ducati's some advantage however, I am confident that the grip level of the track will keep improving which will allow us to close in on them tomorrow. Nevertheless it was a positive day and I look forward to continuing the good work for the rest of the weekend."