Bradley flies off to Sepang with a big thank-you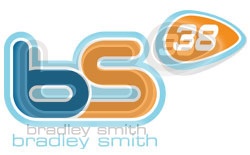 Posted on Jan 25, 2013 by Nick Harris
Bradley Smith flies off to Malaysia this weekend with a big thank-you to everybody who helped him prepare for the season on his recent very successful trip to Bahrain and Qatar.
Smith, who is preparing for the first MotoGP test of the season in Sepang on February 5th, rode a Yamaha R1 in two special track days at the Bahrain Formula One circuit before competing in round two of the Qatar International Championship at the Losail Circuit.
It was a tremendous experience for three times grand prix winner Smith who hopes to return to the Middle East next year to help local riders and increase the interest in MotoGP.
"It was an amazing trip and everybody made me welcome and were so helpful," explained Smith, who returns to Qatar to make his MotoGP debut on April 7, riding the Monster Tech 3 Yamaha. "There was tremendous interest in MotoGP and I want to keep going every year to help bring on the riders who came to the track days and to promote the sport. Hopefully we can expand it next year to ride in Abu Dhabi and Dubai."
"I visited a school in Bahrain to tell them about MotoGP and answer questions. Looking at the internet afterwards I realised just how interested the children were in the sport. All in all a great experience and the ideal preparation for the most important season of my career which starts in just over a week's time in Sepang"
"A special thank-you to all the people listed below and especially to those who took holiday's from work to help me. Apologies to anybody I've missed out and look forward to seeing you in Qatar at the beginning of April."
Bahrain International Circuit
Sheikh Salman Bin Isa Al-Khalifa. (CEO)
Fayez Ramzy Fayez. (Circuit Operations Director)
Sherif Al Mahdy. (Commercial Director)
Tariq Al Tajer (Manager - Activities)
Gavin Halls (Instructor - Activities)
Salman Sulaibeekh (Executive - Activities)
Lizzie Beddall (Catering Manager)
Bahrain Motorsport Federation (BMF)
Mr. Abdul Aziz Al-Thawadi (General Manager)
Roaya (PA to GM)
Jassim (General assistance and Coordination)
Bahrain Olympic Committee
Sheikh Ahmed Bin Hamad Al-Khalifa (Secretary General)
Faye Hassan Buallay (Senior Administrator)

General
Martin Whitaker (MD - Sportique88 - Motorsport Development Advisers) - General help with contacts and meetings
Brian Oakley (Mechanic)
Julia Oakley (Photographer)
Gaffar Al Bastaki (Customs & Logistics)
Tim Attwood, who persuaded Al Kooheji (Yamaha), to open up at 9pm to allow Yusif to pick up the clutch.
John Beddall (mechanic)
Yousif Al Mahdi ( Yamaha R1 track day supplier and over night clutch delivery man)
Al Kooheji, Yamaha importer
Losail International Circuit (Doha Qatar)
Mr. Nasser Khalifa Al Attiya (Presdent of QMMF & General Manager of Losail Circuit)
Marielou Cruz (PA to QMMF President)
Neus Ramos Feliu (Press Officer)