Bradley Injury Update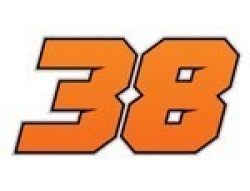 Posted on Aug 26, 2016 by George Penny
The Monster Yamaha Tech 3 rider is expected to be discharged from hospital tomorrow, with suspected ligament damage but the full extent of his injuries are still unknown.
Bradley was riding in the first practice session of the 8 Hours of Oschersleben for the Yamaha Austria Racing Team when he fell as a result of contact with a slower rider. Initial reports suggested a broken femur, but further examinations in hospital have ruled this out.
A deep cut to his leg resulted in surgery yesterday, and as a result it is still very swollen so doctors are not in a position to make an accurate diagnosis yet.
There is currently no certainty about when Bradley will back on the bike.