Bradley shows his support for Hospiscare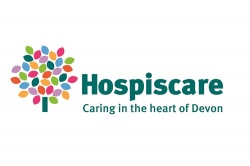 Posted on Oct 28, 2020 by George Penny
Hospiscare is a local hospice charity where teams of specialist nurses visit patients in their own homes, in hospitals and give 24-hour support in our hospice based in Exeter. In addition, Hospiscare has three day care centres.
Their services are free of charge to everyone who needs them throughout our area. They work with people with a wide range of life-threatening conditions, including cancer, motor neurone disease and heart disease. They recognise that you cannot change a life-threatening diagnosis, but Hospiscare can help to change how our patients feel about it.
Hospiscare look after the needs and wishes of the whole family and provide a wide range of services, therapies and people who can help. Our aim is to help people find peace of mind by taking away fear of the unknown, helping patients feel human and families feel normal.
Please give them your support.
Hospiscare need to raise £10,900 a day to provide all of our services across Exeter and East Devon.
Hospiscare, have a number of items currently listed on Ebay to help raise some funds to help provide this much needed support including a signed Bradley Smith knee slider and race boot.

Click on the links below to take you to the auctions:
Signed knee slider
Signer race boot
www.hospiscare.co.uk
www.facebook.com/Hospiscare
www.twitter.com/hospiscare
www.twitter.com/wrinklebonce