Bradley Smith - Q&A with Crash.net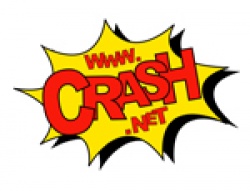 Posted on Dec 11, 2012 by George Penny
Dexter Fielding caught up with 2013 MotoGP rookie Bradley Smith during Motorcycle Live. This is what the Monster Yamaha Tech 3 star had to say...
Dexter Fielding:
Bradley Smith, it has been nearly two weeks since you completed your first laps on a 1000cc Yamaha MotoGP bike, you, your team boss and Cal Crutchlow noted that you 'felt at home' on this bike, but what can improve for you at the next test?
Bradley Smith:
The key for me will be getting more laps under my belt and trying to understand the factors of making a Yamaha M1 work around a race track.
It is a completely different riding style to what I have been used to, learning the electronics will also take a while to suit my personal preferences, as will the Bridgestone tyres, it is just all about putting together plenty of laps in the next test and worrying about the minor details elsewhere.

So more laps, more understanding of how a Yamaha MotoGP bike works and slowly closing the gap from 2 seconds to a bit less. If you are outside the 1 second barrier, then you are not really close enough to where you need to be.

Dexter Fielding:
Are you changing your physical training program?

Bradley Smith:
It's a bigger bike, but not much heavier than the Moto2. The move from 125cc to Moto2 was very good for me and it has meant that the transition to a MotoGP bike is not as huge as expected.

But you notice the power, so I will be doing more swimming and gym sessions rather than endless running and cycling, working more on the strength side before the tests, then we will worry about the cardio from there on.

Dexter Fielding:
It would be fair to say that 2012 was not the way you would've wanted it to turn out - what happened with the updates?

Bradley Smith:
The new fairing was supposed to come for the rest of the season; I had it for one race, crashed it and then it went away again. The exhaust update that I thought was going to give us a better idea, didn't.

To be honest a lot of it came down to - there was cheating going on inside Moto2 this year. We were not one of those teams and we suffered for it.
There was nothing else we could do as a team to make our bike faster. It was just slow. And, yeah, when you've got other teams cheating... Other teams with budget maybe 'bending the rules' - let's say - and buying the necessary components to make a difference, then that's when you lose your time.

Dexter Fielding:
There were reports about Marquez's bike...

Bradley Smith:
It wasn't just Marquez, it was going on with a lot of riders.

Dexter Fielding:
You have been the main developer of this year's Tech 3 Moto2 chassis, what kind of bike have you left for your fellow Brit in the same team Danny Kent who is moving up from Moto3 as a multi GP winner?

Bradley Smith:
I would've liked to have changed a lot more on the bike than I was able to. There were definitely numerous ideas this season that we just didn't have the budget or resources to change.

But I've left the ideas with the engineer and it's down to the team to do with them as they wish.

It's definitely a better bike than I arrived with. At certain race tracks I proved that it is capable of running near the front. I put it in P1 in some sessions and was fighting for the podium at certain races.

It is a top 6-8 bike at some tracks and outside the points at others. It really is a case of if it works, it works - and if it doesn't, it doesn't.

There are lots of guys riding the Kalex and Suter next year. I believe those bikes are better than ours, so I think it will be a struggle for the team unless they do anything drastic.

That obviously doesn't make me feel very proud of what I was able to do [to improve the bike] but I felt I did the maximum I could with what I had.

Dexter Fielding:
Has Cal Crutchlow been helping you and if so how?

Bradley Smith:
Cal followed me for six laps at the Valencia test. Immediately he told me to pick up the bike a lot earlier, especially with the electronics, pick it up so it is on the fat of the tyre more quickly, otherwise the electronics cut the power.

At the beginning I am sure there will be help, but as the season progresses I am sure I will be left to it. Riders and team-mates are competitive so the level of help will dwindle as the season goes on.

Dexter Fielding:
What kind of expectations do you have personally for 2013?
Bradley Smith:
I want to put the bike where it deserves to be. We have seen this year that the Yamaha at certain races was on the podium with Dovi and Cal. It was a consistent top six finisher.

So that is where I have to put it, whilst understanding that I am a rookie and it is going to take a bit more time. By the end of the season I need to be putting that bike where it is capable of being.
By Dexter Fielding, Crash.net