Bradley Smith #38 Wallpaper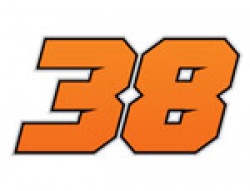 Posted on Aug 01, 2014 by George Penny
The second half of the 2014 MotoGP Championship is just around the corner, with the Red Bull indianapolis Grand Prix on the 10th August.
Show your support for Bradley by using these awesome desktop wallpapers from Monster Yamaha Tech 3.
Click here to go to the multimedia section of the official website to download.