Bradley Smith out of Silverstone Grand Prix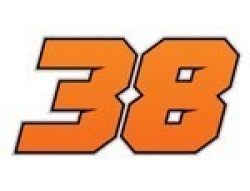 Posted on Aug 30, 2016 by George Penny
MotoGP rider Bradley Smith is out of the Octo British Grand Prix at Silverstone on Sunday. The 25 year old Yamaha rider suffered serious ligament damage to his left knee in a practice crash at Oschersleben in Germany on Thursday. He was airlifted to hospital and had a small operation to close the wound and was flown back to England on Saturday afternoon.
"I'm back in Oxford planning what to do next," explained Smith who has secured two podium finishes at the Silverstone Grand Prix in the past. "To be honest it could have been worse and I have to be grown up and accept I've sustained a big injury and now make recovery my priority. Of course I'm very disappointed not to be racing in front of my home fans for the only time this year but I hope to be up there some time over the weekend."
Smith was competing for the YART Yamaha official World Endurance Championship team at the final round of the World Endurance Championship when he collided with a slower rider in free practice.
"I collided with a slower rider when he went wide while I was overtaking him," recalled Smith. "I was sliding along the grass ready to jump up when another bike ran over me and the fork leg went through the back of my knee. I'm speaking with the surgeons all the time and we will make a decision that will be best for me to get back racing but also enable me to be able to train properly."
Smith will be replaced by World Superbike rider Alex Lowes at Silverstone and will also definitely miss the next grand prix at Misano in Italy seven days later.