Bradley Smith's Qatar Quest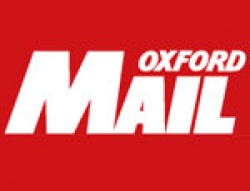 Posted on Apr 06, 2012 by George Penny
Bradley Smith will feel like a "movie star" when the Moto2 season begins under floodlights in Qatar this weekend (April 7-8).
The Oxford racer is raring to go in his final year in the series before stepping up to the elite MotoGP for 2013.
After a long winter of testing, the championship starts for real in spectacular fashion on Sunday, with a night race at the Losail Inter-national Circuit.
Smith has changed his training session times and sleep patterns to adapt to racing under lights, and the unusual surroundings make the event extra special for the 21-year-old.
He said: "You feel like a movie star. Everything goes dark and then the lights come on – it's like a stage and it's always an exciting place to race.
"Racing under the lights makes you focus a little more, because you literally have the lights on the racetrack and everything else is pitch black.
"It's almost like a Play-Station game because you just follow the line of the track, it does look like a movie set, which gives the riders a great buzz."
The Tech 3 rider made his Moto2 debut in Qatar 12 months ago, finishing ninth, and with a decent record at the circuit, is optimistic for a fast start to the season.
With most of last season's top riders staying in Moto2, the competition at the front is expected to be fierce.
Smith finished seventh in 2011 and is setting himself high standards again.
He said: "You want to be the guy who picks up the gold medal and I think in the back of my mind I really want that, more than anything.
"We can definitely get some good results, but in a season of 17 races it takes a lot of factors coming together to get that world championship at the end of the year. "If I'm realistic and try to go for a top-three finish – that's a good objective at the moment."
By Oxford Mail