Bradley Smith seeking to crack the one-second barrier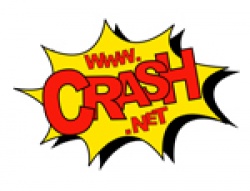 Posted on Mar 20, 2013 by George Penny
MotoGP rookie Bradley Smith heads for the final pre-season test at Jerez aiming to move within one-second of the fastest lap time.
The new Monster Yamaha Tech 3 rider finished 1.8 and then 1.7sec from the top during the two Sepang tests, but believes the flowing nature of the Jerez circuit and increased time on the YZR-M1 could play into his hands.
"I still need to learn how to unleash the full potential from the bike," Smith told Crash.net.
"I seemed to have figured out the fast and flowing parts pretty quickly, it's more the stop-start stuff, where you need to put a lot of trust in the front tyre and hustle it around where I need to improve.
"Looking at Jerez, it is a lot more towards a flowing, smooth style so it'll be interesting just to get there and see how I feel because that seems to be my strong point. At Sepang there were four hard-braking areas into tight corners where I was losing a fair chunk of time. Jerez really only has hard braking into turn one and the end of the back straight.
"My goal at Jerez will be to get closer to the front, hopefully down towards 1-0.8sec off."
Smith has ridden his M1 for seven days since a damp debut at Valencia last November. The closest Smith has been to the front so far was day two of the first Sepang visit, when he lapped 1.382s from fastest rider Dani Pedrosa (Honda).
The young Englishman went on to finish eighth overall at that test. Smith was then ranked tenth during the return outing, after factory Ducati riders Nicky Hayden and Andrea Dovizioso edged ahead.
The Jerez MotoGP test takes place from March 22-25, followed by the season-opening Qatar Grand Prix in early April.