Bradley Smith to compete the second round of QIRRCH this weekend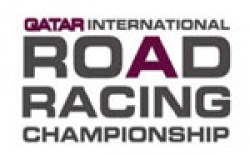 Posted on Jan 13, 2013 by George Penny
This weekend there will be the second round for Qatar Interntional Road Racing Championship with 43 riders in the provisional entry list among 17 nationalities. The leader of the championship is the defendant champion Alex Cudlin with 50 points who won the last two races a couple of weeks ago. In second position, the german rider Nina Prinz has 40 points and the Qatari rider Mishal Al Naimi is in third position with 32 points.
In this occasion, Bradley Smith, the 22 years old british rider who will make his MotoGP™ debut this year with the Monster Tech 3 Yamaha team, will also compete in this second round with his Yamaha R1. Smith is preparing his season before the first Grand Prix of the 2013 MotoGP World Championship that will be under the floodlights of Losail International Circuit on April 7th.
Together with the British MotoGP rider, the Australian rider from the QMMF Racing Team in Moto2 category, Anthony West, will also take part in this round.
Together with the Qatar Interntional Road Racing Championship, there will be the first round of Losail Asian Road Racing Series with nine riders riding with a Yamaha R6. In the LARRS there are riders from different nationalities like Hungary, Indonesia, India, Philippines, Algeria, Taipei and also from Qatar. In the LARRS, the female rider Nikolett Kovacs will also participate this season.
A part from bikes, there will be also car action with the start of the season for Qatar National Road Racing Championship. A total of fourteen drivers will join this first round.
Free practice for bikes will start tomorrow Friday at 13:00 and cars Free practice will be at 14:00. The Qualifying practice will be at 15:15 for bikes and at 16:00 for cars.
As previous rounds, there will be two races for the bikes, at 11:20 and at 13:50 on Saturday.