Bradley's Blog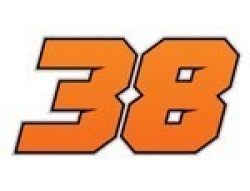 Posted on Mar 23, 2017 by George Penny
So here we go again and my first season as a factory rider. I can't believe it was 11 years ago that I made my debut in the 125cc Spanish Grand Prix at Jerez. I face the new MotoGP season under new illusions because it's going to be tough especially in the first part and those first three races in Qatar, Argentina and Texas.

My new Red Bull KTM team also understand what lies ahead and they have done a fantastic job in testing as we prepare for their first season in the toughest Motorsport Championship in the World. We know not to worry too much about lap times at this stage of their five year project. For me it's the lap times at the final grand prix of the year in Valencia in two years' time when my contract ends and for KTM in five years that will tell us just what we have achieved. This is all about the process and not the result at this point, although a few points scoring finishes early on would be very gratefully received.

I've really enjoyed being so involved in the testing and early development of the bike. KTM have brought together some really top guys and have the resources to quickly react to changes and ideas that both myself and my team-mate Pol Espargaro have suggested – I assure you the have been plenty. We've completed just 15 days of testing and in that time have used five different chassis and many different configurations. We are all very upbeat going into the Qatar race on Sunday but as I said under no illusions. MotoGP has never been in a better state and more competitive and could be even closer than last year and those nine separate grand prix winners.

At the end of the final test in Qatar we were in touching distance of the first 15 riders and a points scoring finish and we would be very satisfied if we came away with some points after those first three races. Throughout all the grands prix practice sessions we will be testing and testing. KTM started this project 15 months ago and we are coming up against teams that have 15 years of four-stroke MotoGP experience and so we have a lot of catching up to do but we are well on course.

In life you only realise how good things were when you don't have them. I realise just what a great package Monster Tech 3 Yamaha gave me which is reflected in the performance of rookies Johann Zarco and Jonas Folger in testing this year. I wanted to move after finishing sixth in the World Championship and the leading non factory rider and KTM have given me an amazing opportunity to join a brand new factory team with enormous resources and expertise. It is the only way ahead if I am to better that sixth place in the 2015 Championship.

I've worked throughout the winter on the injured knee and it does not affect me in anyway when riding the bike. Now I'm working to get my general fitness back to where it was before the crash in August which is coming back after so much inactivity in the last six months.

The body and mind are ready for what lies ahead. Eighteen MotoGP races throughout the world in eight months will test them both to the limit and beyond. It's quite a bizarre feeling coming into the new season still testing the bike. We got a decent base setting for the first race in Qatar after the test but it's a real step into the unknown in Argentina and Texas. We will not make too many radical changes until the test in Jerez after the fourth race of the season when we will have more of an idea just where we are.

Another big chapter in what has been an amazing 11 years.