Challenging opening day for Tech3 in sunny Jerez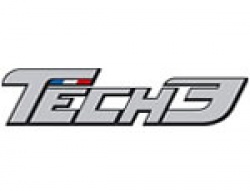 Posted on May 02, 2014 by Monster Yamaha Tech 3
Monster Yamaha Tech3 Team rider Bradley Smith experienced a tough first day of practice at the Circuito de Jerez, in southern Spain today for round four of the 2014 MotoGP World Championship.
Bradley Smith's chances of improving his FP1 time lucklessly ended prematurely due to an enormous crash at turn 11 at the end of the FP2 session, which the British rider fortunately walked away from uninjured. Smith started the day positively, and aimed to improve his lap time of 1:40.758 set in free practice 1 in the afternoon session, but his time was cut short by the crash.
He finished in the combined standings in 11th position overall, but remains hopeful of bouncing back tomorrow and qualifying in the top six, in view to a positive result in Sunday's 27-lap race.
Bradley Smith - 11th - Time: 1.40.758
"Today was a tough day, but the most important thing is that I am ok after that huge crash and that I didn't get any injuries. We didn't find a good set up with the bike, despite trying many different options and I also struggled a lot with my the rear grip and my confidence with it. I tried the soft and hard compounds of both tyres, and provided Bridgestone with as much information as possible so that we can find a solution. We have a lot of work to do tomorrow, and seriously need to look into our setting. We are not close for the moment, and need to undertake a drastic change to get higher up the grid, but I am still confident that I can qualify well here in Jerez."