Commercial Bank Grand Prix of Qatar 2014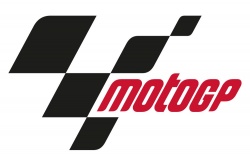 Posted on Mar 17, 2014 by Nick Harris
ROUND ONE 2014 MotoGP™ WORLD CHAMPIONSHIP SUNDAY MARCH 23rd
Over 3000 floodlights will light up the desert sky when the 2014 MotoGP™ World Championship kicks off at the Commercial Bank Grand Prix of Qatar on Sunday evening. British interest has never been higher for the opening race of the 18 round championship round the 3.343 miles Losail International circuit ten miles outside Doha with four riders competing in the MotoGP class.
Isle of Man – based Midlander Cal Crutchlow finished a superb fifth in the championship last year riding for the Monster Tech 3 Yamaha team. He's switched to Ducati where he joins former team-mate Andrea Dovizioso to try and regain the fortunes for the iconic Italian factory after so many years in the doldrums. Ducati has already caused a major surprise by electing to compete in the Open class where the lack of their own software is offset by extra race fuel, more engines per season and unlimited testing. It's a gamble but one that could really pay off.
Twenty three year old Bradley Smith, Crutchlow's team-mate last year, starts his second MotoGP season after an impressive rookie season where he finished tenth. Winter testing has gone well for the Andorra – based Oxfordshire rider and a good start to the season is essential in a crucial year for the three times 125cc grand prix winner.
Scott Redding, who won the Moto2™ British Grand Prix last year on route to the runner-up spot in the championship, makes his long awaited MotoGP debut on Sunday. The Gloucestershire rider, who is still the youngest ever grand prix winner, rides the RCV 1000R Honda in the Open class for the GO&FUN Gresini Honda team. He will look to the first part of the season as a massive learning curve starting in the 22 lap race on Sunday.
Ulsterman Michael Laverty embarks on his second MotoGP season in the Open class riding for the Cumbrian – based Paul Bird Motorsport team. He knows it will be tough but showed last year he has both the determination and talent to constantly improve his lap times in the premier class of grand prix racing.
Following Redding's brave attempt to win the Moto2 World title last year there is no reason why the success story can't continue. World Supersport Champion Sam Lowes steps up to Moto2 riding for the Speed Up team while Londoner Gino Rea is rewarded for his determination last year with a ride for the AGT Rea Racing team. Both riders have recovered from injuries. Lowes broke his collarbone testing at the end of last year and also missed some testing last week because of tendonitis in his right wrist while Rea broke his foot testing in Valencia earlier this year. The Oxfordshire –based Air Asia Caterham team also make their debut with American Josh Herrin and Frenchman Johann Zarco.
Wiltshire teenager Danny Kent takes a step back to take a big step forward. Last year he had a disappointing debut season in Moto2 and returns to Moto3 where he won two grands prix at the end of 2012. He's looked very impressive in testing riding for the Red Bull Husqvarna team and is very capable of repeating his grand prix success and perhaps even more.
It's an important year for Oban – based Scottish teenager John McPhee as he embarks on his second full Moto3 season. Riding the Racing Team Germany Honda, he will be chasing points scoring rides right from the word go starting in the 18 lap floodlit race on Sunday evening. Testing has gone well and he was sixth fastest at the final day of testing in Jerez last week.
Bradley Smith:
"Testing has gone really well and especially in Qatar which obviously is going to be crucial. These first three races are going to be vital and I'm feeling far more confident and more at ease on the bike than I was when I made my debut at Qatar last year. That did not end well and I will be looking to start the season with a finish this time. I can't wait to get started."

Marquez fights towards Qatar fitness
The youngest ever MotoGP™ World Champion Marc Marquez is winning the battle to be fit for the first defence of his crown in Qatar on Sunday. The Spanish Repsol Honda rider suffered spiral fracture of his right tibia when he crashed dirt bike training last month. The leg was not put in plaster and he had 29 days before the first race. The 21 year old is making good progress and should be fit to ride although with a three week gap between Qatar and the second in Austin will be careful not to cause further damage.
The Moto2 World Champion Pol Espargaro is also recovering from injury before his MotoGP debut. The Spaniard broke his left collarbone testing in Qatar last week but will be fit to ride after an operation, to join Bradley Smith in the Monster Tech 3 Yamaha team.
The Movistar Yamaha duo of Jorge Lorenzo and Valentino Rossi have both tasted success in Qatar while Marques finished third on his MotoGP debut last year behind Lorenzo and Rossi with his team-mate Dani Pedrosa fourth. The big surprise in testing has been the performance of Aleix Espargaro riding the NGM Forward Racing FTR Yamaha in the open class. He led the way in the final Qatar test but a complete race weekend will be a bigger test for the very impressive older brother of Pol Espargaro.

Losail facts and figures
Circuit Length: 5.380 km / 3.343 miles
Width: 12m
Pole Position: Left
Longest Straight: 1.068m/ 0.663 miles
Left Corners: Six
Right Corners: Ten
Pole position record: Jorge Lorenzo (Yamaha)1'53.927/170.003 km/h (2008)
Lap record: Casey Stoner (Ducati)1.55.153/168.193 km/h (2008)

A 21st Century phenomenon – 2013 MotoGP facts and figures
207 countries received Live TV feed
280 million homes reached via cable and satellite TV Networks
2.4 million spectators attended the 18 round championship
Over 92.5 million visits to motogp.com
Facebook – 4,900,000 fans
Twitter – 800,000 followers
You Tube – 490,000 followers
Google – 330,000 followers
Instagram – 140,000 followers

BT Sport kicks off with MotoGP Bonanza
BT Sport kicks off their first weekend of the MotoGP World Championship with wall to wall coverage from Qatar. They will broadcast live every practice and qualifying session plus of course the three openings round of the World Championship.

ITV 4 will also be screening a highlights show later next week.
TELEVISION TIMES
BTSPORT
Thursday 20th March
3.00pm - MotoGP 2014: Qatar Practice - Day 1 LIVE
Friday 21st March
3.00pm - MotoGP 2014: Qatar Practice - Day 2 LIVE
Saturday 22nd March
2.30pm - MotoGP 2014: Qatar Qualifying - LIVE
Sunday 23rd March
3.00pm - MotoGP 2014: Qatar Moto3 Race - LIVE
5.15pm - MotoGP 2014: Qatar Moto2 Race - LIVE

6.45pm - MotoGP 2014: Qatar MotoGP Race - LIVE

2.30am - MotoGP 2014: Qatar Grand Prix Highlights (BT Sport 1)