Difficult start to Sachsenring weekend for Smith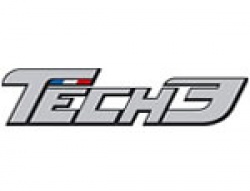 Posted on Jul 12, 2013 by Monster Yamaha Tech 3
The start of the eni Motorrad Grand Prix Deutschland today proved to be a difficult one for the Monster Yamaha Tech 3 Team, with Cal Crutchlow and Bradley Smith unable to break into the top 10 on an incident-packed opening day of practice.
Smith found the tight and twisty Sachsenring layout, which is dominated by left-hand corners, a tough physical challenge for his recovering left wrist injury.
The scaphoid bone he damaged in a crash last month in Mugello is still not back to 100% strength and it was tested to the limit today, with the extra stress placed on the left side of his body only adding to the challenge of getting accustomed to the German venue on his Yamaha YZR-M1 machine.Gradually building up his pace and confidence in cool and cloudy conditions this morning, Smith was able to lap almost 0.7s faster in warmer weather for FP2 and climb from 15th to 11th in the rankings.
The 22-year-old's impressive pace of 1.23.040 was just over 0.1s away from the top 10 and less than 0.5s outside of the top six and on combined times he finished in an encouraging 12th position.


Bradley Smith 11th 1.23.040 - 24 laps:
"It was a positive day. The Sachsenring is a very physical track, especially for the left side of the body, but it is not giving me too much of a problem. That is great because it proves all the hard work with my physiotherapist back in the UK has paid off with my wrist. It is not at 100% but it is much better than in Assen and I can ride with less discomfort and pain. I'm a bit disappointed not to be inside the top 10 but I felt I didn't quite put the best lap together today, so I am sure we can improve for tomorrow. We have a clear direction to improve the setting I have no doubt my Monster Yamaha Tech 3 crew will improve our package for tomorrow. I am feeling confident and excited to improve tomorrow."