Hard yards ahead of 100th start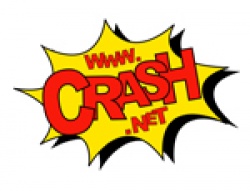 Posted on May 11, 2012 by George Penny
I can't believe that I'm due to make my 100th grand prix appearance at Le Mans a week on Sunday. Where has that six years gone since I made my debut at Jerez in Spain when I was 16 years old?
It's been an amazing adventure with plenty more ups than downs. It's brilliant that the anniversary is at Le Mans. That's where I took my first podium five years ago and it's the home track of my Tech 3 team and my sponsors are the title sponsors of the race. Squeeze that all into one and I'm ready to have a real go over the weekend.
At least I've been consistent in those opening three grands prix with ninth, eleventh and tenth places but I've not seen the leaders in a race for a long time. Estoril was very much the same as the opening two races where I was in a group hunting for sixth place but was struggling to stay with them.
You know I'm not afraid to stick my front wheel under anybody especially in the last few laps but I had to settle for tenth.
I said we would assess our situation after the first three races and we are nowhere near the front at the moment despite improving our lap times from last year at all three circuits. The problem is that the other teams have improved even more than us. It's tough finishing behind riders that I was in front of last season, but there are plenty of positives for both me and the team to take out of the opening three rounds.
There is no doubt the results are a wake-up call to me and the team and everybody is working day and night to try and improve the situation. The times indicate the bike is improving but in Estoril we went back to our old settings that brought us podium finishes last year.
We are hoping to bring some new parts to both Le Mans and a couple of weeks later in Barcelona. My crew chief Tom and I are both fully aware it's our job to get the best out of the machine and we have to make bigger steps than we are at the moment, if we are going to get nearer to that leading bunch.
We are not going backwards, which the results might indicate, but we are finishing over 20 seconds behind the race winner.
I read a brilliant feature by world champion Kenny Roberts Junior where he said just how hard it was competing against superior machinery and how some people watching just don't understand the problems.
It's racing and I've been fortunate all my grand prix career to have good bikes available. Not the absolute best, but machinery that was capable of giving me plenty of podium finishes and race wins on three occasions.
There is no doubt the experience and the hard work we are putting in will stand me in good stead when I move up to MotoGP next year. There are some big races coming up in the next couple of months including the British Grand Prix at Silverstone on June 17th. I finished second at my home race last year and hopefully we will be a lot nearer that podium by the time we arrive at Silverstone.
I'm enjoying the sunshine in Italy at the moment after one wet day at home in Oxford following Portugal. I'm cycling with some friends before going to watch the fifth and sixth stages of the Giro de Italia at the end of the week. It's a case of re-charging the batteries because it's flat out for the next couple of months with six races.
I'm really excited about that 100th grand prix. I scored my first grand prix win at Jerez three years ago on my 50th grand prix appearance. I don't think there will be a repeat at Le Mans but anywhere nearer the podium will be a step forward.
Bradley