Home run for Bradley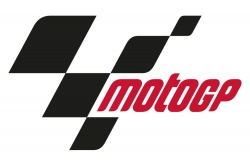 Posted on Jun 11, 2012 by Nick Harris
Bradley Smith makes his one and only home appearance of the season at the sixth round of the Moto2™ World Championship, the Hertz British Grand Prix at Silverstone on Sunday.
Bradley has been on the podium for the last two years at his home race and relishes the opportunity to race in both front of and also meet all his sponsors and fans during the weekend.
It's been a tough start to the season for Bradley and the Tech 3 team but the season has not even reached its one third stage and as always they are looking for the positives before they race at the 3.666 mile Silverstone circuit on which Bradley finished second last year.
"When the results are not going my way I will always try to pick out the positives. Grand Prix motorcycle racing is all about results but it's important to understand why they are not coming. The result in Barcelona was so disappointing, especially with the next round my home grand prix at Silverstone. However there were some positives to work on before my most important race of the season."
"I arrive with mixed feelings. So excited to be riding in front of the patriotic home crowd at such a great circuit but disappointed with the season so far. Last year I finished second in the rain but I must be honest and think I will not be hunting a podium finish this time. Breaking into that top ten will be a step forward, although who knows with that amazing British support. I promise you it will not be through lack of effort by me and the team who know what it means to me riding at my home grand prix. Take the positives and remember last year – second place in the race after a rubbish qualifying session. I really look forward to seeing you all there."
There is Moto2 practice on Friday morning and afternoon and qualifying on Saturday afternoon after practice in the morning. The 18 lap Moto2 race kicks off the race day programme on Sunday at 11.20 am followed by the MotoGP and Moto3 races.