I'm confident we can push on...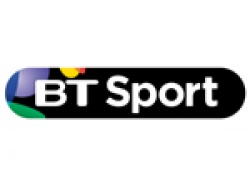 Posted on Oct 03, 2014 by George Penny
Tech 3 Yamaha ace blogs for BT Sport and looks back at a successful weekend at Aragon.
Bradley Smith:
"I feel really confident we can push on from that fifth place on Sunday going into those flyway races in Japan, Australia and Malaysia. It's vital to feel upbeat because three races in two weeks can produce a big points haul.
We really worked on our weaknesses and learnt a lot especially with braking stability which is crucial at both Motegi and Sepang. I showed some good pace in the dry but we really need to improve in the wet because it's not been good all season and was at its worst in Aragon. We need to get it right because if past experiences are anything to go by there, will be plenty of rain in those two weeks.
I came into the Aragon weekend determined to focus on all the weaknesses we've experienced. The team did an amazing job and we were rewarded with that fifth place. These guys are the best in the world and they came up with the answers but it's up to me to constantly ask them the right questions. As a team we made a few big steps which give us real confidence for those final four races."
Check out the full blog on the BT Sport website here: