Inspired by Lorenzo after Assen aches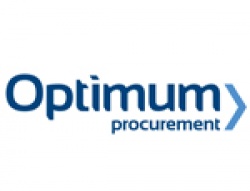 Posted on Jul 03, 2013 by George Penny
The Bradley Smith Crash.net blog is brought to you by Optimum Procurement.
I was going to tell you how much my wrist hurt over the weekend in Assen and especially during my ride into ninth place. I then looked at the extraordinary exploits of Jorge Lorenzo and it made my efforts look more than a little basic.
To finish fifth in the 26 lap race just 36 hours after an operation back home in Barcelona to have a titanium plate and eight screws fitted to mend the collarbone he busted in practice shows what that World title means to him. It was a clear message to any aspiring World Champions what you must be prepared to go through to achieve your ambitions. You have to be ready to put your body and pain threshold on the line. Jorge certainly did that over the weekend.
The body is very fickle and it does not like to be messed around with in the way that MotoGP riders treat it. It can hurt you with injuries large or small. I had a successful operation on the cracked scaphoid in my left wrist and my mangled little finger nine days before the first practice session in Holland. I thought that was sorted but the body was not so keen and had different ideas.
I soon discovered although the wrist with as screw holding the cracked bone together was stronger, the pain and discomfort were far more than when I rode in Mugello and Barcelona before the operation. I was losing time in those fast changes of direction although I was able to put in some fast single laps which really pleased me.
The huge positive for both me and the team was to qualifying in sixth place and start from the second row of the grid for the first time. It shows we can do it and get close to the leaders but the secret is finding the balance and pace in the early stages of the race when the Monster Tech 3 Yamaha is running with a full fuel load.
It's a problem that both myself and Cal are finding at the moment but we are all working hard to find the solution and I'm sure we will. I'm certain Cal would have been pushing Valentino Rossi really hard for victory if he'd not had those problems in the those early laps. I would have loved to have been fighting with Bautista and Bradl for sixth or seventh place because I made a really good start and a fast first lap. As in the last few races I was able to find that good pace towards the end of the race and when the factory Ducatis of Andrea Dovizioso and Nicky Hayden got in a tangle racing into that infamous final chicane I was able to dive past them both. I'd been rubbing their rear tyres braking into the chicane and when the pair of them got in a little bit hot worrying about each other I was able to take full advantage. In some ways the result was more satisfying than my sixth in Barcelona where so many riders crashed out.
The number one priority now is to get the inflammation down on the wrist and rest it as much as possible. Plenty of physio and loads of icing before the German and American Grands Prix in the space of a week. I'm home for a few days which is a great after a pretty hectic couple of months of racing, operations and injuries. Nothing like a bit of home cooking and dog walking to prepare me for the Sachsenring and Laguna Seca.
Bradley