Mistakes cost me in Assen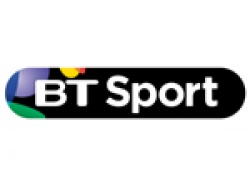 Posted on Jun 30, 2014 by George Penny
British MotoGP rider on the perils of wet and dry racing in the Dutch Grand Prix.
Bradley Smith:
We had a good weekend and I'm just so pleased the speed was there. I can't be too disappointed to have the third fastest lap time of the race behind Marc Marquez and Dani Pedrosa, but quicker than Valentino Rossi. I set that time on my final lap, but I was the first of the riders that pitted a lap too late to switch from wet tyres to slicks. To come home with eighth was not exactly what we wanted, but there were so many positives and I'm not going to worry about it.

We made a big step at the Barcelona test which we brought to Assen. I showed my pace in practice on Thursday, lost our way a bit on Friday but re-grouped well on Saturday.

It was my mistake not to come in and change to slicks on lap six but I went on the judgement of Jorge Lorenzo when he did not pit and stayed out there. I lost nine seconds because of that decision on the drying track and that was what kept me out of the top five.
Check out the full blog on the BT Sport website here: