Monster Yamaha Tech 3 to field all-British line-up in 2013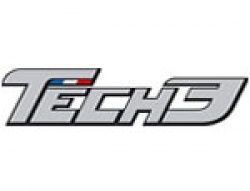 Posted on Aug 25, 2012 by Tech3 Racing
The Monster Yamaha Tech 3 Team is delighted to confirm that it will field an all-British rider line-up with Cal Crutchlow and Bradley Smith in the 2013 MotoGP World Championship.
Crutchlow has signed a new one-year agreement after a fantastic second season in MotoGP. The 26-year-old is currently fifth in the World Championship standings and he has scored eight top six finishes and started from the front row of the grid in three races. Smith will move up from the Tech 3 Racing Moto2 project. A consistent top six challenger in the ultra-competitive Moto2 class, the 21-year-old has signed a two-year contract for 2013 and 2014.
Cal Crutchlow:
"I am delighted to commit my future to the Monster Yamaha Tech 3 Team for at least one more year. Together we have made huge progress this season and achieved some strong results and I am confident we can be even more competitive in 2013. Yamaha and Monster have been very loyal to me over a long period of time and they both made it clear how much they wanted to keep me for next year. That was incredibly flattering and I really appreciate their support. Next year will be my fifth with Yamaha and I am excited to continue my MotoGP career with them. My relationship with Tech 3 also played a big part in my decision. Herve Poncharal and all my crew have given me unbelievable backing since I joined in 2011. Yamaha put together a great package for 2012 and next year it will be even stronger. Hopefully I can reward their loyalty by challenging for the podium throughout 2013, which I know we are capable of."
Bradley Smith:
"It is an honour for me to get the opportunity to move to MotoGP with the Monster Yamaha Tech 3 Team. I have dreamed about being a MotoGP rider for as long as I can remember and to get this chance with such a professional and successful team is fantastic. It is clear from the results achieved by Cal and Andrea (Dovizioso) in 2012 that together Tech 3, Yamaha and Monster is a very competitive package and I can't wait to begin this new adventure in my career. I know I have a huge challenge ahead of me but I believe in my ability and I am grateful to Herve Poncharal, Yamaha and Monster for showing a lot of confidence in me to offer me this chance. I already know the Tech 3 Team so it won't be s uch a huge transition for me and I have a good relationship with Cal. This will be very important because I can learn a lot from him. I am now looking forward to finishing the season strongly in Moto2 for Tech 3 Racing before I get my first chance to ride a YZR-M1 machine in Valencia."
Herve Poncharal – Team Manager:
"I am really happy to confirm that Cal and Bradley will be with the Monster Yamaha Tech 3 Team in 2013. Cal has done an amazing job this season and I am convinced that he is only going to continue to improve. He is a fast rider but also a big personality and we were determined to keep him with us for next season. We know there was a lot of interest in him, so for us to capture his signature is a big positive. Bradley has demonstrated his high potential in Moto2 and I have every confidence in him that he will be competit ive in MotoGP. Of course he faces a very difficult challenge because the level now in MotoGP is incredible. But he has a great attitude and a big desire to make this new chapter in his career a successful one. What I can assure him is that Tech 3, Yamaha and Monster will give him 100% support to help him show his potential. I have no doubt this is the strongest line-up we could have put together for next season and we can look ahead to 2013 with high expectations."