Monster Yamaha Tech3 ready for midseason battle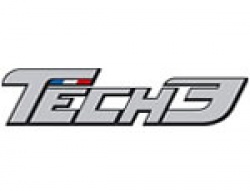 Posted on Jul 08, 2014 by Monster Yamaha Tech 3
Bradley Smith will contest the eni Motorrad Grand Prix Deutschland this week at the famous Sachsenring circuit as he anticipates a fierce battle to the finish line, yet remains confident of being able to obtain strong results aboard the Yamaha YZR-M1.
Sachsenring is a highly unique venue which the MotoGP paddock has visited again since 1998, located deep in the Saxony hills, eight kilometres west of Chemnitz. The historical German event which sees his roots reaching back until the 1920s, has always promised intense racing action also due to the tight nature of its modern layout which was originally built in 1996. The 3671 metre anti clockwise circuit consists of 10 left and only 3 right corners including the legendary Omega and Waterfall ones and even if being the slowest circuit on the calendar it attracts a hugely enthusiastic crowd in what is always a memorable event for fans and riders alike.
Bradley will be seeking to build upon his best points scoring finish of 5th in Texas this year and continue his positive momentum from the Catalunya test to clinch honours as the leading satellite rider at round 9 of the 2014 MotoGP World Championship.

Bradley Smith: – Championship: 10th – Points: 48
"After the conditions caused a bit of a strange race at Assen, I was still able to put together a really strong race pace when the track dried out which is really positive. At Sachsenring I hope to emulate this and scoop a top result. My joint best position of 6th was achieved here last year and with the nature of the circuit suiting the Yamaha I'm confident we can do even better this week. The tyres will be vital at this track as there are 10 left corners but only 3 right, plus it could rain, yet I remain certain of my ability aboard the Yamaha and I know we can do well this race for round 9 of the championship. I am primed and ready to gun for a top five this weekend, I look forward to putting on a great show plus riding the waterfall again!"
Hervé Poncharal - Team Manager:
"This weekend we head to Germany for the eni Motorrad Grand Prix Deutschland. It's a one of a kind circuit that is very demanding, but features some fantastic corners aboard a MotoGP bike which will be breath-taking as always to watch and for Pol and Brad to ride. There is a chance of rain showers throughout the weekend so we will have to be prepared to ensure the boys are both ready for a potential wet race again. As for Brad, who was really strong in the latter part of the last race, he got a great result last year in his rookie year and we know he will be fired up and aiming to build on that with another top five if not higher. Last year on the whole was a great result for us, where we scored a 2nd placed finish and both riders finished inside the top six. We will be aiming for Pol and Brad to be in the top six again this year, the guys are riding well and we know they will succeed in doing their best."