Motul Grand Prix of Japan 2017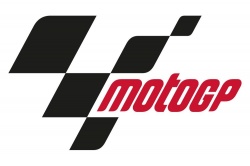 Posted on Oct 09, 2017 by Nick Harris
ROUND FIFTEEN 2017 MotoGP™ WORLD CHAMPIONSHIP SUNDAY 15th OCTOBER

Cal Crutchlow has four grands prix remaining to close the 25 point advantage held by Frenchman Johann Zarco in their battle for the top independent rider crown, starting at Motegi in Japan on Sunday.

The Isle of Man – based Midlander arrives at the 2.983 miles Motegi circuit, situated 100 miles north of Tokyo, for the Motul Grand Prix of Japan determined to close down the advantage held by Zarco. It's been a tough last couple of MotoGP™ races for the LCR Honda rider, suffering from the finger injury sustained while slicing cheese, but he finished fifth at Motegi last year and next week's race is at Phillip Island in Australia where he secured his second grand prix victory last year.

Gloucestershire's Scott Redding wants to end his Octo Pramac Ducati career with a bang before joining Aprilia next season. Last year Redding finished ninth in Motegi and currently lies 13th in the Championship.

It's a familiar story for Oxfordshire's Bradley Smith and a crucial last four races. While team-mate Pol Espargaro, a former Motegi Moto2™ winner, and test rider Mika Kallio make progress on the factory KTM he's struggling to score world championship points. With Kallio returning to ride at the final round in Valencia Smith, who returned to ride at Motegi last year after a serious knee injury and a has a Motegi 125cc podium, knows just how important this finish of the season is to his MotoGP™ future.

Lincolnshire's Sam Lowes has just four more grands prix before returning to the Moto2™ class next season. It's been a horrible MotoGP™ debut season for him on the Gresini Aprilia but some championship scoring rides in the last four races will set him up for a Moto2™ Championship challenge next year.

Oban – based Scotsman John McPhee still waits for a decision on his Moto3™ future with the British Talent Honda team. He's sixth in the World Championship after his sixth place in Aragon. It's a crucial end to the season starting with the 20 lap race on Sunday.

Tarran Mackenzie will see out the Moto2™ season with Kiefer racing before returning to ride in Britain next year. It's been a fantastic experience for the British Supersport Champion who makes his Motegi debut on Sunday.

Did you know?
• This will be the 19th occasion that a grand prix event has been held at the Motegi circuit.
• Since the introduction of the four-stroke MotoGP™ formula in 2002, Honda have had seven MotoGP™ victories at the Motegi circuit including for the last two years; 2015 with Dani Pedrosa and last year with Marc Marquez.
• Yamaha have won the MotoGP™ race at Motegi on four occasions, the last of which was in 2014 with Jorge Lorenzo. Both Yamaha factory riders crashed out of the Japanese Grand Prix last year. This was the first time that the factory Yamaha team failed to score any points in a MotoGP™ race since the Australian GP in 2011 when both riders (Jorge Lorenzo and Ben Spies) failed to start the race due to injury.
• Ducati have had four MotoGP™ wins at the Motegi circuit, the last of which was with Casey Stoner in 2010. Andrea Dovizioso's second place finish last year was the first podium for Ducati in Japan since Stoner's win in 2010.
• Suzuki and Kenny Roberts Jnr won the first premier-class grand prix (then the 500cc class) held at Motegi in 1999 and repeated the win in 2000. Since the introduction of MotoGP™ as the premier-class of grand prix racing in 2002 Maverick Viñales' third place finish last year is the only podium for Suzuki at Motegi.
• Suzuki team-mates Maverick Viñales and Aleix Espargaro finished third and fourth in Japan last year – the first time since the San Marino Grand Prix at Misano in 2007 that Suzuki had two riders finish in the top four places in a MotoGP™ race
• Dani Pedrosa is the rider with most GP wins at the Motegi circuit with five (3 x MotoGP™, 1 x 250cc, 1 x 125cc). Five other riders have had three GP victories at Motegi: Loris Capirossi (3 x MotoGP™), Toni Elias (2 x 250cc, 1 x Moto2), Mika Kallio (2 x 125cc, 1 x 250cc), Jorge Lorenzo (3 x MotoGP™) and Marc Marquez (1 x 125cc, 1 x Moto2™, 1 x MotoGP™).
• Home riders have taken eight GP victories at the Motegi circuit: Masao Azuma – 125cc/1999, Shinya Nakano – 250cc/1999, Daijiro Kato – 250cc/2000, Youichi Ui – 125cc/2001, Tetsuya Harada – 250cc/2001, Makoto Tamada – MotoGP™/2004 & Hiroshi Aoyama – 250cc in both 2005 and 2006.
• The last Japanese rider to finish on the podium at Motegi, in any of the three classes, is Hiroshi Aoyama – 2nd in the 250cc race in 2009.
• The seven Moto2™ races that have taken place at Motegi have been won by six different riders: 2010 – Toni Elias, 2011 – Andrea Iannone, 2012 – Marc Marquez, 2013 – Pol Espargaro, 2014 & 2016 – Tom Luthi, 2015 – Johann Zarco.
• The five Moto3™ races that have taken place at Motegi have been won by four different riders: 2012 – Danny Kent, 2013 & 2014 – Alex Marquez, 2015 – Nicolo Antonelli, and 2016 – Enea Bastianini.

Crunch time as the clock ticks down
It's crunch time and the clock is ticking down as this incredible MotoGP™ World Championship arrives at Motegi in Japan with four absolutely crucial rounds remaining.
There is a maximum of 100 World Championship points up for grabs in the next four crucial weeks as three riders fight for the title in the 18 round title chase. World Champion Marc Marquez, who clinched the title with victory at Motegi, last year, holds a slender 16 point advantage after victory in the last two grands prix on the Repsol Honda. His nearest championship rival Andrea Dovizioso finished second in that race last year round the 2.983 miles Motegi circuit on the factory Ducati and will be chasing the first Ducati win at the circuit, which is owned by Honda, since 2010. A further 12 points adrift is Maverick Finales, riding the Movistar Yamaha, who completed the podium last year while riding for Ecstar Suzuki. Yamaha team-mates and championship contenders Jorge Lorenzo and Valentino Rossi crashed out of the race in Japan last year but return with a real chance of helping their teammates. Lorenzo has won three MotoGP™ races at Motegi and took just his second podium of the season on the factory Ducati at the previous round in Aragon. Rossi made a dramatic return in Aragon to finish fifth just 24 days after breaking his right leg in a training accident. Marquez also has a great ally in team-mate Dani Pedrosa. He won the MotoGP™ race two years ago and is the most successful rider at the Japanese circuit having secured five wins, including three in the MotoGP™ class. Frenchman Johann Zarco clinched his first Moto2™ World Championship with a Motegi victory a couple of years ago and he's looking to finish a superb first MotoGP™ season on a high, riding the Monster Tech3 Yamaha. He's sixth in the Championship and the top independent rider. Last year Aleix Espargaro finished fourth on the Suzuki and fancies a similar or even better result in the 24 lap race on Sunday after finishing sixth in Aragon riding the Gresini Aprilia.
Australian Jack Miller is fighting to be fit for his home grand prix a week after Motegi. He broke his leg in a training accident and will be replaced in the Estrella Galicia Marc VDS team on Sunday by Honda test rider Hiroshi Aoyama who is the last Japanese rider to finish on the Motegi podium.
Italian Franco Morbidelli opened up a precious 21 point lead in the Moto2™ World Championship after his eighth victory of the season in Aragon. The Marc VDS rider may need that advantage because his nearest championship rival and MotoGP™ team-mate next year Tom Luthi has a great Motegi record. The Swiss rider has won twice in the last three years. Alex Marquez has won a couple of Moto3™ races at Motegi, but got pushed back to fourth place in the championship by Miguel Oliviera after no points in the last two races because of injury problems.
Twenty year old Joan Mir could become the first 2017 World Champion with a real chance of clinching the Moto3™ title. The Leopard Racing Honda rider holds an 80 point advantage over his nearest rival Romano Fenati after his eighth win of the season in Aragon. His victory in Spain came with a bit controversy but the grid penalty he received for Motegi after some last lap shenanigans should not prevent him celebrating the world title before moving up to Moto2™ next season. Two Italians who've had a tough time this season will be looking to repeat previous Motegi wins. Niccolo Antonelli was victorious two years ago and Enea Bastianini last year.
Television Times
BT Sport 2
Friday 13th October 1.00am – 8.00am
Saturday 14th October 1.00am – 8.15am
Sunday 15th October 12.30am – 8.00am
Channel 5 Highlights
Monday 16th October 19.00pm

Radio
TalkSPORT2
Live commentary of the race on Sunday