Octo British Grand Prix 2015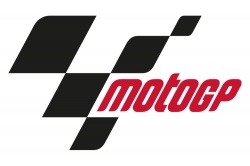 Posted on Aug 24, 2015 by Nick Harris
ROUND TWELVE 2015 MotoGP™ WORLD CHAMPIONSHIP - SUNDAY 30th AUGUST
Special Day in British Motorsport
Danny Kent could get a lot closer to becoming the first British World Champion since Barry Sheene in 1977.
Valentino Rossi and Jorge Lorenzo arrive tied on points at the top of the MotoGP™ World Championship.
Close finishes – Eight tenths of one second separated the top six at the last Moto3 race. Overtaking – more overtaking than any other World Motorsport Championship.
Massive support – 248,000 fans watched the last round. MotoGP announced nine million Facebook followers.
It's the only time that British stars Bradley Smith, Cal Crutchlow, Scott Redding, Danny Kent and Sam Lowes race in Britain.
Silverstone is the home of British Motorsport.

Kent returns home focused on getting back to winning
Twenty-one year old Danny Kent faces the biggest race of his life when he defends a 45 point Moto3™ Championship lead in his only home race of the season, the Octo British Grand Prix at Silverstone on Sunday.
The Wiltshire based Leopard Racing Honda rider is striving to become the first British World Champion in grand prix racing since Barry Sheene clinched the 500cc World Championship in 1977.
After winning five of the opening nine races, weather and tyre problems saw the impressive lead reduced to 45 points with seven rounds remaining but Kent understands the reasons for those problems at Indianapolis and Brno and is very capable of getting back to winning ways round the 3.666 mile Northamptonshire circuit.
Twenty-one year Scotsman John McPhee took full advantage of those Indianapolis conditions to grab his very first podium finish on the Racing Steps Foundation supported RTG Honda. He could be close again on Sunday, to improve on his 11th place in the Championship.
Twenty-four year old Bradley Smith returns home to Silverstone after a superb third MotoGP™ season. The Oxfordshire rider is fifth in the MotoGP World Championship riding the Monster Tech3 Yamaha which makes him both the leading Satellite factory and British rider in the championship. Consistency has been the key to his success with two fifth and five sixth places and he fancies pushing the factory riders hard in the 20 lap race at the circuit where he's secured both 125cc and Moto2™ podium finishes.
It's been a tough year for both Cal Crutchlow and Scott Redding. Isle of Man – based midlander Crutchlow looked in great shape on the CWM –LCR Honda when he finished third and fourth respectively in Argentina and Spain but has crashed too often since then, including the last round in Brno, and lies ninth in the Championship.
Gloucestershire - based Redding won the Moto2 race at Silverstone two years ago but has struggled this year on the factory – supported Estrella Galicia Marc VDS Honda. The breakthrough could come on Sunday as he fights to climb from 14th in the Championship.
Irishman Eugene Laverty returns to Silverstone, which he knows well from his World Supersport and Superbike days, to ride a MotoGP bike there for the first time. He has fully recovered from crashing the Aspar Honda in Brno and will be seeking his fourth points scoring ride of the season.
Twenty – four year old Lincolnshire rider Sam Lowes has already tasted Moto2 success this season with victory at Austin in the second round of the Championship riding the Speed Up machine. The former World Supersport Champion is joint fourth in the Championship with former 125cc World Champion Tom Luthi. Both have won a grand prix this year and how Lowes would love to repeat his Austin triumph in front of the home crowd.

Silverstone Wild Card Entries
Moto2™ - BRADLEY RAY
Ray is no stranger to the World Championship paddock having spent three years competing in the Red Bull MotoGP Rookies Cup between 2012 and 2014.The highlight for the 18-year-old was a brilliant victory in the opening round of 2013 at the Circuit of the Americas track in Austin, Texas. He finished fourth overall in the highly respected Grand Prix feeder series last season with podium finishes in Assen, Sachsenring and Motorland Aragon. It has been a busy 2015 for the Kent rider, who has competed in the National Superstock 600 series and has also contested the European CEV Moto2 series on board a Vyrus machine. He will make his Grand Prix debut in Moto2 riding a British designed and built FTR frame.
Moto3™ - LUKE HEDGER
The Bristol rider will take a break from his British Supersport commitments with the Gearlink Kawasaki squad to take on the world's best in Moto3 with a one-off appearance for FPW Racing squad. Hedger, who made his road racing debut at Brands Hatch in 2008, dominated the inaugural British Motostar Cup and Championship four years later with 14 podium finishes. He then took three wins on his way to capturing the National Superstock 600 series in 2013 and has become a consistent top six challenger in the competitive British Supersport class. He will return to the FPW Racing squad for his British Grand Prix wild-card on board a KTM Moto3 machine.
Moto3™ - TAZ TAYLOR
The 17-year-old from Mansfield enjoyed his breakthrough campaign in 2014 when he finished runner-up in the British Motostar 125GP Championship with eight podium finishes. That included six second places and a brilliant victory at the legendary host of the world famous Dutch TT at Assen. He switched to the Moto3 British Motostar Championship for 2015 on board a KTM machine for the RS Racing squad. It has been a brilliant season so far for Taylor, with 11 podium finishes in the opening 13 races seeing him locked in an exciting title battle with former Moto3 World Championship rider Scott Deroue. He has scored seven victories, including a double win at the Knockhill track in Scotland.

All sqaure at Silverstone
It could not be closer – Movistar Yamaha team-mates Valentino Rossi and Jorge Lorenzo arrive at Silverstone for the Octo British Grand Prix equal on points as they fight for the MotoGP™ World Championship with seven rounds remaining. Lorenzo's comprehensive victory at the previous round in Brno brought him level with Rossi who'd led the title chase since the opening round in Qatar.
Lorenzo must fancy his chances around the 3.666 miles Silverstone circuit after tasting the victory champagne there three times in the last five years since the grand prix returned from Donington Park. The double MotoGP World Champion has won five times this year but never rule out 36 year old Rossi to come up with something special. The Italian has won three times this year and has finished on the podium at every race but he needs a grand prix win to keep the momentum going, with his last victory in Assen at the end of June.
World Champion Marc Marquez won the race last year and the Repsol Honda rider is back to his best but trails the Yamaha pair by a massive 52 points. It's a big ask to close that gap in seven races but Marquez will win plenty of more races this year. His team-mate Dani Pedrosa once again is fighting against adversity and injury but don't be fooled by his seventh place in the Championship and he could help Marquez get nearer the top by pushing one of the Yamahas off the podium.
Andrea Iannone is the top Ducati rider in fourth place after a great first season on the factory machine including two podiums and one pole, while local rider Bradley Smith leads the Satellite bike challenge in fifth place on the Monster Tech3 Yamaha. Italian Andrea Dovizioso started the season brilliantly on the factory Ducati with three second places and a pole position but the season has faded. He's dropped to sixth place in the title chase but has happy memories of the British Grand Prix where he secured his one and only MotoGP victory at Donington Park in 2009.
Pol Espargaro and British rider Cal Crutchlow are fighting it out for eighth in front of Danilo Petrucci with the Ecstar Suzuki making a welcome return to Silverstone with Aleix Espargaro and former Moto3™ champion Maverick Vinales.
Frenchman Johann Zarco is running away with the Moto2™ Championship after his fourth win of the season in Brno opened up a massive 79 points advantage. Just one point separates the two Spanish riders, who both won at Silverstone last year, in the fight for second. World Champion Tito Rabat, who won the Moto2 race last year leads Moto2 newcomer Alex Rins, who won the Moto3 race last year by that single point. Both have won a single grand prix this year.
It's even closer in the battle for fourth with Sam Lowes and Tom Luthi equal on points and with one win apiece this season. Sixth placed Xavier Simeon secured his first grand prix win in Germany while seventh placed Jonas Folger has won two grands prix this year and was a 125 cc winner at Silverstone four years ago.
Britain's Danny Kent has seen his Moto3 Championship lead reduced to 45 points after a difficult last two races. The Leopard Racing Honda rider has won five races this year and will be focused to get back to winning ways to fight off the Italian challenge headed by Enea Bastianini. The 17 year old Gresini Honda rider has finished second four times this season and will surely win a grand prix before the end of the year. Third placed Romano Fenati won at Le Mans, while fourth placed Portuguese rider Miguel Oliveira won two grands prix before being side-lined with a hand injury. Another Italian teenager Niccolo Antonelli scored his first grand prix win in Brno.

Silverstone Stats
This is the sixth year that Silverstone has hosted a grand prix since motorcycle world championship racing returned to the circuit in 2010 after a gap of 23 years. Below are some facts and statistics related to this event:

• The first motorcycle grand prix event to be held at Silverstone in 1977 was the first motorcycle grand prix to be held on the British mainland, prior to 1977 the British round of the world championship had been held since 1949 on the 37.73 mile long Isle of Man TT circuit. The move from the Isle of Man was made mainly for reasons of rider safety.
• The winners at that first grand prix at Silverstone in 1977 were: 500cc – Pat Hennen (Suzuki), 350cc & 250cc – Kork Ballington (Yamaha), 125cc - Pierluigi Conforti (Morbidelli).
• The original circuit layout used for the grand prix from 1977 to 1986 was 2.93 miles long (4.71 km) and the fastest lap in a race at the circuit during this time was set by Kenny Roberts riding a Yamaha in 1983 at an average speed of 119.5 mph (192.2 km/h).
• The British grand prix was held for ten successive years at the Silverstone circuit, before the event moved to Donington Park in 1987. The British GP returned to Silverstone in 2010 with a revised circuit layout measuring 5.9 km.
• Kork Ballington and Angel Nieto are the two riders with most GP victories at Silverstone, each having won there on six occasions.
• The only two riders who have had more than a single victory at Silverstone since GP racing returned to the circuit in 2010 are Jorge Lorenzo and Marc Marquez. Lorenzo has won the MotoGP race there three times: 2010, 2012 & 2013; Marquez won the 125cc race in 2010 and the MotoGP race last year.
• Twelve British riders have finished on the podium across all the solo classes of grand prix racing at Silverstone: John Williams (1977/350cc/3rd), Barry Sheene (1978/500cc/3rd, 1979/500cc/2nd), Tom Herron (1978/250cc/2nd, 1978/350cc/2nd), Steve Manship (1978/500cc/2nd), Mick Grant (1978/350cc/3rd), Clive Horton (1978/125cc/2nd), Keith Huewen (1981/350cc/2nd), Andy Watts (1984/250cc/2nd), Ron Haslam (1984/500cc/3rd), Ian McConnachie (1986/80cc/1st), Bradley Smith (2010/125cc/3rd, 2011/Moto2/2nd) and Scott Redding (2012/Moto2/2nd, 2013/Moto2/1st) • Since the world championship grand prix series returned to Silverstone in 2010, the best result for a British rider in the MotoGP class at their home grand prix is 6th by Cal Crutchlow in 2012.
• Yamaha have won three of the five MotoGP races that have taken place at Silverstone, with Honda taking the other two victories.
• The best results in MotoGP for Ducati at the Silverstone circuit are fourth place finishes for Nicky Hayden in both 2010 and 2011.
• The best MotoGP result for Suzuki at Silverstone is 5th with Alvaro Bautista in 2011, which was the best result of the year for any Suzuki rider.

Television Times

BT Sport2
Friday August 28 9.00am – 4.00pm (practise)
Saturday August 29 9.00am – 4-15pm (practice and qualifying)
Sunday August 30 8.45am – 5.00pm (warm –up and races)

ITV 4 Highlights
Monday August 31 8.00 - 9.00 pm