Octo British Grand Prix 2016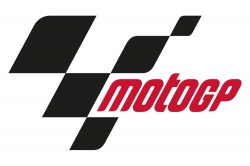 Posted on Aug 30, 2016 by Nick Harris
ROUND TWELVE 2016 MotoGP™ WORLD CHAMPIONSHIP – SUNDAY 4TH SEPTEMBER
Gold medalists Crutchlow and McPhee return to fire-up Silverstone
Returning heroes Cal Crutchlow and John McPhee race for the only time in 2016 on home soil at the Octo British Grand Prix at Silverstone on Sunday. Their appearance at round 12 of the MotoGP™ World Championship is perfect timing after their grand prix wins in the previous round at Brno in the Czech Republic.

The 3.666 miles Silverstone circuit and the massive crowd will provide the fitting setting for Isle of Man – based midlander Crutchlow has become the first British rider to win a premier-class grand prix since Barry Sheene 35 long years ago. No British rider has won the premier-class race at the British Grand Prix since the World Championship round switched from the Isle of Man in 1977. Could that particular record be erased from the history books in the 20 lap race by the LCR Honda rider? Crutchlow will be looking for a change of fortune at his home track where he's had his fair share of big crashes.

Irishman Eugene Laverty could be making his last appearance at the British Grand Prix after announcing he will be returning to the World Superbike Championship next season. The 30 year old Pull and Bear Aspar Ducati rider is having an amazing second season in MotoGP which was never better illustrated than his sixth place in the Brno rain. He's 11th in the championship only three points behind top Brit Crutchlow.

Gloucestershire's Scott Redding has tasted success at his home grand prix with victory in the Moto2™ race three years ago. He is also still the youngest ever grand prix winner with victory in the 125cc British Grand Prix in 2008, when it was staged at Donington Park. The Octo Pramac Ducati rider, despite major tyre problems in Brno, is in great form following the third place in the Assen rain and he lies 12th in the championship.

World Superbike Championship rider Alex Lowes makes his MotoGP debut replacing the injured Bradley Smith in the Monster Tech3 Yamaha team. Alex, twin brother of Moto2 rider Sam, did ride the M1 Yamaha at the Brno MotoGP test last week.

Twenty two year old McPhee's superb Moto3™ win in the pouring rain at Brno could not have come at a better time. The Oban – based Scotsman took full advantage of the conditions to win his very first grand prix after a really tough season. The Racing Steps Foundation supported rider was struggling on the Peugeot MC Saxoprint Mahindra after switching from Honda power but after the first Scottish grand prix victory since 1962 he arrives for his home grand prix brimming with confidence and perhaps praying for more rain.

Lincolnshire's Sam Lowes also bounced back to form with a third place in the Moto2 race at Brno, a morale boosting ride for the Federal Oil Gresini Kalex rider after a couple of tough races, to consolidate his third place in the championship. He is 25 points behind second placed Alex Rins who broke his collarbone in a training accident last week. Lowes has plenty of experience of Silverstone and was in pole position for the race in which he finished sixth last year.

Last year Wiltshire-based Danny Kent won the rain lashed Moto3 race at Silverstone on his way to the World title. He returns after an excellent seventh place at Brno on the Leopard Racing Kalex and his Moto2 season is coming together.

Smith suffers serious knee injury
Bradley Smith misses the Octo British Grand Prix after sustaining serious knee ligament injuries in a crash practicing for the final round of the World Endurance Championship at the Oscherslieben circuit in Germany last week. He was run over and a fork leg went through the back of his right knee,

Smith will require an operation and is discussing with surgeons when is the best time to both get him back racing as soon as possible and be able to continue with his strenuous fitness programme. Smith will also definitely miss the TIM Grand Prix of San Marino and the Riviera of Rimini at Misano next week.

Tribute to Barry Sheene's first world title
It was 40 years ago that the late Barry Sheene won the first of his two 500cc world titles. Over the weekend at Silverstone there will be three on track parades and a photo opportunity with men and machinery that will bring back so many memories of Britain's most famous grand prix rider.

The following riders, a who's who of grand prix motorcycle racing, will participate to commemorate a great man and that first World title.

Freddie Sheene 500cc OW48R Yamaha (ex-Kenny Roberts)
Randy Mamola 500cc RG Suzuki
Graeme Crosby 500cc XR35 Suzuki
Niall Mackenzie 250cc Yamaha France YZR
Colin Edwards 500cc OW Yamaha (ex-Barry Sheene)
Paul Smart 500cc RG Suzuki (1975 machine ridden by Barry to his first Grand Prix victory, at Assen)
Stan Woods 500cc RG Suzuki
Steve Baker 750cc TZ Yamaha
Mick Doohan 500cc NSR Honda
Wayne Gardner 1100cc Moriwaki Kawasaki
Simon Crafar 500cc Suzuki/500cc Cagiva
Franco Uncini 500cc RG Suzuki
Steve Parrish 500cc RG Suzuki
Wil Hartog 500cc RG Suzuki

Timetable
Thursday 1/9 16.00 Photographic opportunities with riders and machinery
Friday 2/9 17.25/17.40 Parade round circuit
Saturday 3/9 17.20/17.35 Parade round track
Sunday 4/9 11.10/11.40 Parade round track

Crutchlow and Laverty in Thursday press conference
Brno winner Cal Crutchlow and Irishman Eugene Laverty will join Championship leader Marc Marquez, last year's winner Valentino Rossi, World Champion Jorge Lorenzo and Hector Barbara in the pre event press conference at Silverstone on Thursday. Time 17.00, Place Press Conference Room Silverstone circuit.

Please Note
The race times on Sunday are different to the usual MotoGP schedule and are as follows.
Moto3 12.30
Moto2 14.00
MotoGP 15.30

Did you know?
This is the seventh year that Silverstone has hosted a grand prix since motorcycle world championship racing returned to the circuit in 2010 after a gap of 23 years.

• The first motorcycle grand prix event to be held at Silverstone in 1977 was also the first motorcycle grand prix to be held on the British mainland; prior to 1977 the British round of the world championship had been held since 1949 on the 37.73 mile long Isle of Man TT circuit. The move from the Isle of Man was made mainly for reasons of rider safety.

• The winners at that first grand prix at Silverstone in 1977 were: 500cc – Pat Hennen (Suzuki), 350cc & 250cc – Kork Ballington (Yamaha), 125cc - Pierluigi Conforti (Morbidelli).

• The original circuit layout used for the grand prix from 1977 to 1986 was 2.93 miles long (4.71 km) and the fastest lap in a race at the circuit during this time was set by Kenny Roberts riding a Yamaha in 1983 at an average speed of 119.5 mph (192.2 km/h).

• The British grand prix was held for ten successive years at the Silverstone circuit, before the event moved to Donington Park in 1987. The British GP returned to Silverstone in 2010 with a revised circuit layout measuring 5.9 km.

• Kork Ballington and Angel Nieto are the two riders with most GP victories at Silverstone, each having won there on six occasions.

• The only two riders who have had more than a single victory at Silverstone since GP racing returned to the circuit in 2010 are Jorge Lorenzo and Marc Marquez. Lorenzo has won the MotoGP race there three times: 2010, 2012 & 2013; Marquez won the 125cc race in 2010 and the MotoGP race in 2014.

• Since the world championship grand prix series returned to Silverstone in 2010, the best results for British riders in the MotoGP class at their home grand prix is 6th, for Cal Crutchlow in 2012 and for Scott Redding last year.

• Yamaha have won four of the six MotoGP races that have taken place at Silverstone, with Honda taking the other two victories.

• The only podium finishes for Ducati at Silverstone came last year - second place finish for Danilo Petrucci and third for Andrea Dovizioso.

• The best MotoGP result for Suzuki at Silverstone is 5th with Alvaro Bautista in 2011.

• The last British rider to finish on the podium in the premier-class at the British Grand Prix was sixteen years ago, when Jeremy McWilliams finished third in the 500cc race at Donington in 2000.

• Three British riders have won a solo grand prix race at Silverstone; Danny Kent won the Moto3 race last year, Scott Redding won the Moto2 race in 2013 and Ian McConnachie won in the 80cc class in 1986.

• Only two British riders have started from pole at Silverstone, across all solo GP classes; Barry Sheene in the 500cc class in 1977 and Sam Lowes in Moto2 last year.

Rossi chases a repeat of last year
Nine times World Champion Valentino Rossi desperately needs a repeat of his rain swept win last year at the Octo British Grand Prix to close the gap of MotoGP™ Championship leader Marc Marquez. The Movistar Yamaha rider moved into second place in the championship following his second place in Brno, but still trails the Repsol Honda of Marquez by a massive 53 points with seven rounds remaining. Marquez, who finished third in Brno, has won twice at Silverstone, in the 125 cc class and 2014 MotoGP race.

Rossi's team-mate Jorge Lorenzo slipped to third after another disappointing ride in the rain but the World Champion has a great record round the 3.666 miles flat Northamptonshire circuit. The Spanish rider has won three MotoGP races with the last one three years ago, and he will be praying for some dry weather with three of the last four races in the wet. Dani Pedrosa's fourth place is coming under threat from the Ecstar Suzuki of Maverick Vinales who is just nine points adrift while Red Bull Ring winner Andrea Iannone is just a further four points adrift in sixth place on the factory Ducati. Cal Crutchlow returns home on the LCR Honda to a hero's welcome after his historic Brno win while Danilo Petrucci will be praying for rain after his second place to Rossi last year.

The fitness of Spaniard Alex Rins could have a massive bearing on the outcome of the Moto2™ race. After finishing second to German Jonas Folger in Brno, the Paginas Amarillas Kalex rider broke his collarbone in a training accident. He has had the broken bones plated and will ride at Silverstone after closing the gap to 19 points on champion leader and World Champion Frenchman Johann Zarco. It's a big opportunity for British star Sam Lowes who lies third on the Federal Oil Gresini Kalex and who started last year's race from pole.

South African Brad Binder is still running away with the Moto3™ Championship despite his crash in Brno. The Ajo Red Bull KTM rider is 61 points in front of Spaniard Jorge Navarro with the Italian trio of Enea Bastianini, Francesco Bagnaia and Nicolo Bulega scrapping for third.

Television Times
BT Sport 2
Friday 2nd September 09.00am – 16.00pm (practice)
Saturday 3rd September 09.00am – 14.15pm (practice & qualifying)
Sunday 4th September 09.45am – 17.30pm (warm-up and races)

ITV 4 Highlights
Monday 5th September 22.00pm – 23.00pm