Productive start to his weekend for Smith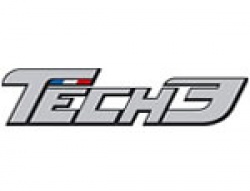 Posted on May 03, 2013 by Monster Yamaha Tech 3
Monster Yamaha Tech 3 Team rider Bradley Smith enjoyed a productive start to his weekend, the 22-year-old helped by the fact that he has lapped the Jerez track previously on the YZR-M1 machine during the winter testing schedule.
He took it steady this morning with a track temperature of only 20 degrees and a lap of 1.41.778 put him 17th on the timesheets. Smith was able to improve by almost a second in hotter conditions for FP2, which saw the track temperature soar to 45 degrees.
Smith lowered his pace to a 1.40.990 and that lap time secured him an encouraging 13th on the FP2 leaderboard and 14th overall, with the British rookie hoping he can take another big leap forward tomorrow to challenge for a place in the top 10 on the grid for round three of the 2013 World Championship.
Bradley Smith 14th 1.40.990 – 41 laps:
"The nice thing about today is I was able to go a little bit faster than I managed at the test, so the gap to the front is still quite similar. I haven't lost anything but I'm a little bit disappointed that I didn't gain anything as well. I am a lot happier after this afternoon's session though and my main focus was on trying to ride the bike in a smoother way. It is so important to be smooth on a MotoGP bike and I'm still working on that. I'm losing most of my time in sector 4 and we'll check some data and see where I can improve. But it was another good day of learning and I'm looking forward to taking another step forward tomorrow."