Red Bull Indianapolis Grand Prix 2013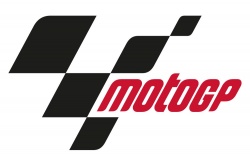 Posted on Aug 12, 2013 by Nick Harris
ROUND TEN 2013 MotoGP™ WORLD CHAMPIONSHIP - SUNDAY AUGUST 18
Bradley Smith had an impressive start to his MotoGP career despite an engine failure at the previous round in Laguna Seca. The 22 year old Oxfordshire rider looks to push on from his 11th position after two sixth places in the opening half of the season.

CRUTCHLOW DETERMINED TO CONTINUE BRILLIANT FORM
The Isle of Man based rider has pledged his future to the factory Ducati team for the next two years but is determined to carry on grabbing podium finishes or even that first grand prix win in his final nine races for the Monster Tech 3 Yamaha team. Crutchlow is fifth in the 18 round championship just one point behind nine times World Champion Valentino Rossi after four podium finishes. Ulsterman Michael Laverty will also be looking to push on after a really solid start to his MotoGP career. He makes his debut at the 2.620 miles Indy road circuit on the Paul Bird Motorsport Aprilia machine after scoring three precious points.
Herve Poncharal, Team Manager Monster Tech 3 Yamaha:
"Cal has been fantastic with the whole team and we have had some great times. Cal is not only a Tech 3 rider but Cal is a Tech 3 member and there is a big difference and we will all miss that and that is going to be a big disappointment. Cal is a very special man and a very special rider for me. It doesn't matter where he is going because in our hearts he will always be a Tech 3 rider. What we have experienced together has been something really great, really exciting and unforgettable and I think Tech 3 owes a lot to Cal in terms of what he gave us with results but also media coverage. And he gave a lot of excitement to the whole team. I think that Cal and Tech 3 was a really good match and he feels part of the Tech 3 family. I am very sad to lose him."
Bradley Smith:
"If anybody is going to make the Ducati work it will be Cal and I'm convinced he will do a great job for them. He's been an inspiration to me in my rookie season. His move means I will remain with Tech 3 next year which is brilliant not that I really thought I would be leaving. My job in the second half of the season is to close down that finishing gap to the leaders which I'd started to achieve in the last couple of races."

SIVERSTONE DEBUTS FOR RYAN AND RYDE
Britain's much improved involvement in the MotoGP World Championship received an additional boost with two teenagers making their debuts at the Hertz British Grand Prix at Silverstone in two weeks' time.
Both Wayne Ryan and Kyle Ryde will compete in the Moto3 grand prix race at Silverstone after impressive performances in both the CEV Spanish and CIV Italian Championships this season backed by the Racing Steps Foundation. Ryan has already won in Mugello and Barcelona. Two years ago Nottinghamshire-based Ryde beat Kent teenager Ryan to the British 125GP Championship by just two points.
The Racing Steps Foundation has already brought Scotsman John McPhee to the Moto3 World Championship this season. Both Ryde and Ryan will ride the KRP Honda powered machines.

GENTLEMEN START YOUR ENGINES FOR THE SECOND HALF
The second half of the MotoGP season kicks off at the legendary Indianapolis Motor Speedway in America on Sunday with the title chase finally poised between three riders. The extraordinary MotoGP rookie Marc Marquez leads the Championship by 16 points after winning both the previous races in America at Austin and Laguna Seca. His Repsol Honda team-mate Dani Pedrosa and World Champion Jorge Lorenzo are separated by ten points in second and third respectively. Both are previous Indianapolis winners and both bravely returned to action at the previous round in Laguna after collarbone breaks.
It promises to be the an amazing second half of the season which will come thick and fast starting with the 28 lap race round the 2.620 mile circuit that uses the main straight at the famous Brickyard oval. To add fuel to the fire 20 year old Marquez chases a hat rick of wins after victory in the Moto2 race for the last couple of years. Pedrosa has twice won the MotoGP race with Lorenzo and his Yamaha team-mate Valentino Rossi a win apiece.
Rossi and Cal Crutchlow are separated by just a single point in their fight for fourth. Nine times World Champion Rossi has been on the podium at the last three races including victory in Assen. Crutchlow, who makes his first appearance after announcing he will join Ducati next year, chases his fifth podium of the season riding the Monster Tech 3 Yamaha. German Stefan Bradl hopes to carry on where he left off at Laguna. The former Moto2 World Champion grabbed both his first MotoGP pole and podium on the LCR Honda and looks to push on from there and to fight off the challenge of Andrea Dovizioso in their fight for sixth. It's been a tough year for the Italian on the Ducati but he's scored in every round and is ten points in front of another former 125 cc World Champion Alvaro Bautista who finished a morale boosting fourth at Laguna on the GoandFun Gresini Honda.
Former World Champion Nicky Hayden makes his last Ducati MotoGP appearance in America and will be desperate to go out on a high especially after missing the race last year following a big crash in qualifying. Aleix Espargaro failed to score for the first time this season at Laguna but held onto tenth place in the championship on the Power Electronics Aspar Aprilia just one point in front of rookie Bradley Smith who also missed out at Laguna with engine problems.
The Pramac Ducati duo of Andrea Iannone and Ben Spies make a welcome return after major injury problems. American Spies, who finished second at Indy three years ago, returns after missing the majority of the season recovering from injuries sustained last year. Iannone has missed the last two races with a shoulder injury sustained when he crashed during practice at the Sachsenring.

INDIANAPOLIS FACTS AND FIGURES
Circuit Length: 4.216 kms
Width: 16m
Pole Position: Right
Longest Straight: 872m
Left Corners: Ten
Right Corners: Six
Pole Position Record: Dani Pedrosa/Honda1.38.813 (2012)
Lap Record: Dani Pedrosa/Honda1'39.088 (2012)
TELEVISION TIMES
BBC/BRITISH EUROSPORT
Friday 16 August
Connected TV & Online MotoGP FP1, Moto3 FP2, MotoGP FP2, Moto2 FP2
18:05 - 21:00 MotoGP FP2, Moto3 FP2, Moto2 FP2/British Eurosport 2
Saturday 17 August
MotoGP FP3, Moto3 QP, MotoGP FP4
MotoGP QP1, MotoGP QP2, Moto2 QP
18:30 – 21:05 Qualifying Red Button/British Eurosport
Sunday 18 August
15:45 – 18:15 Moto3 & Moto2 race Red Button/ Eurosport 2
18:30 – 20:00 MotoGP race BBC 2 HD
21:00 MotoGP action British Eurosport 2