Reflections on 2014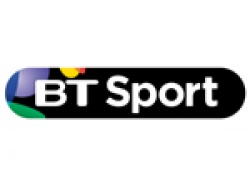 Posted on Dec 20, 2014 by George Penny
Here's my last blog of the year after a season that sounds more like a football commentator's line – a game of two halves.
We had a tough first nine Grands Prix , followed by a much healthier second nine. Let's hope we can cut out the football cliches next year and have a straight good 18 races. To finish things off, I thought I'd share a few reflections on this season and look ahead to 2015.
BEST MOMENT
Without a doubt standing on the podium at Phillip Island with Valentino Rossi and Jorge Lorenzo after finishing third at the Australian Grand Prix. It really hadn't sunk in until all those fans poured onto the track in front of the podium. It was then I really appreciated just what we had achieved.
Pushing it close was the reception I received from the British fans at Motorcycle Live at the NEC over the weekend. It made me realise just what it meant to them and I just wish they could have all been there in Australia. Repeating that podium at Donington next year would be the perfect way to thank them.

WORST MOMENT
Sitting on the plane back from the German Grand Prix at the Sachsenring after five crashes over the course of the weekend. I had no points, no new contract and was sore all over both mentally and physically. I knew if we could not turn things round my MotoGP future was pretty bleak.

FUNNIEST MOMENT
It was more ironic than funny. Watching a Spanish rider, Marc Marquez, ride over the Millennium Bridge in London to publicise the British Grand Prix at Silverstone. The whole situation made me laugh.

BEST OPPONENT
Aleix Espargaro had a fantastic season. He was so strong all year on the Yamaha and was difficult to beat.

MOST ANNOYING PEOPLE IN THE MOTOGP PADDOCK
My team-mate Pol Espargaro was the most annoying opponent because he beat me in some races and finished ahead of me in the Championship. Pol was exactly how I thought he was going to be when he stepped up from Moto2. Fast, full of energy and a bit up and down emotionally. Pol is a good character to have on the other side of the garage and we have a good off track relationship. Honourable mentions go to a certain travel agent who always came into the garage or hospitality area at exactly the wrong moment, and Yuri my suspension guy from the Monster Tech 3 Yamaha team, who can be very annoying but has great sense of humour.

MY MOST ANNOYING HABIT
Coming back into the garage after practice or qualifying and shouting at the team. I take my emotions too far some times. They just shrug their shoulders and say you would think you are down in 21st position and not in the top six. They are used to it because they care every bit as much as me. Sometimes I expect too much.

WORST THING ABOUT THE PADDOCK
Having to go loo at some tracks is a nightmare especially if you need to sit down in a cubicle and you are in your leathers.

THOUGHTS ON 2015
I've got my back against the wall and will come out fighting right from the start. For the first time since those early 125cc Repsol Honda days I've only got a one year contract. It's going to be a fantastic battle to find the top British rider. Cal Crutchlow, Scott Redding and myself are all on pretty equal satellite factory bikes and so there'll be no excuses. I'm right up for it and can't wait to get stuck in.
It's the biggest year of my career and I'm really confident we can finish as the top satellite rider and team. That has be our belief right from that first race under the Qatar floodlights at the end of March.
A Happy Christmas and New Year to you all and thanks for your fantastic support this year, especially when the going got tough.
Check out the full blog on the BT Sport website here: