Ripe Digital - New Website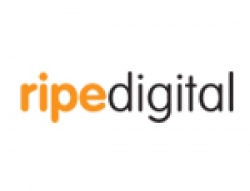 Posted on Mar 19, 2013 by George Penny
Ripe Digital have been working with Bradley and assisting with all his printed promotional items as his 'Official Print Sponsor' since 2006.
George Penny (Bradley's Website Manager) who works for Ripe made the introduction after personally sponsoring Bradley in his final year riding schoolboy motocross before making the switch to road bikes.
As one of his longest running sponsors, they have developed and much like Bradley are now considered to be in the 'premier class' in terms of digital print technology.
Ripe have invested and upgraded recently with the purchase of a new HP Indigo 5500 press, one of the best digital printing machines on the market.
Today's high-end digital print easily matches traditional methods in terms of quality, and knocks spots off it for turnaround time. Ripe deliver great print on a huge range of papers, cards and other substrates, and wide selection of in-house finishing options means they can give your project real impact.
Having recently launched a new website, Ripe hope to showcase the quality of the short-run/high quality work they produce to a wider audience.
Bradley Commented:
"I've really enjoyed working with George and the team at Ripe and I'm very pleased that we will be able to continue to develop our relationship. I take my role with them very seriously. They are all fans of MotoGP and follow my progress very closely and I aim to thank them for their loyalty and support throughout my career with some good results on the next step of my grand prix adventure, in the MotoGP class."
Check out www.ripedigital.co.uk