Rudy Project's partnership with MotoGP's youngest talents continues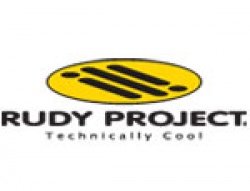 Posted on Mar 20, 2014 by George Penny
Bradley Smith is the English rising star of the Team Monster Tech 3 Yamaha that this year will be fighting to be definitively enshrined among the top-class leaders. A rider known for giving his best when he's ahead of the field, setting the pace. And he does so stylishly, wearing Spinhawk™, the coolest, most charismatic lifestyle eyewear of the moment to knock spots off everyone in the style contest.
An association that raises great expectations as Cristiano Barbazza, chairman of Rudy Project, confirms: "We're very excited to have Bradley Smith as a Rudy Project ambassador. We have great confidence in him; it'll be a thrill to see him race this year. It gives us even greater pleasure that Bradley, a huge fan of motocross and cycling, wears our products even in his training sessions away from the racetracks."
This is confirmed by his outstanding performance in winter tests, the fruit of continuous fine-tuning of the settings. This extraordinary attention to detail is something that Bradley Smith and Rudy Project share. They are both constantly focused on every tiny detail in order to improve performance.
Great energy and technical quality are the winning ingredients and hallmark characteristics that distinguish Bradley Smith's character and Spinhawk™ glasses for leisure wear.
A winning combination!
Established in Treviso in 1985, Rudy Project is a leading international manufacturer of sports eyewear, goggles and helmets. The company is a market presence in over 60 countries. Rudy Project uses state-of-the-art materials and advanced technology to make products of proved excellence designed to improve sportspeople's performance. Today it is the brand chosen by thousands of world and Olympic champions of cycling, triathlon, cross-country skiing, inline skating and sailing, to mention just a few. Rudy Project products are designed for total comfort, unbeatable performance and a "technically cool" style