The second weekend at Aragón begins well for Aprilia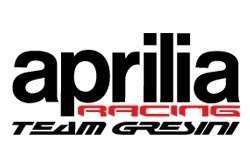 Posted on Oct 23, 2020 by Aprilia Racing Team Gresini
The second consecutive weekend at MotorLand de Aragón started off solidly for Aprilia. Two tenths of a second faster than a week ago, Aleix confirmed his top-10 placing in the combined standings, despite a harmless crash during FP2.
Bradley Smith also improved by no less than 4 tenths compared to last week on his flying lap and even more noticeably in terms of pace and feeling.


Bradley Smith:
"I'm quite satisfied with our work today. We tried a few new things, including a rear shock, which gave us good feedback. I'm a bit disappointed about not being able to take full advantage of the new tyre. Unfortunately, in the final stages of FP2 I found myself behind some slower riders and that basically ruined my laps. With the medium, on the other hand, I found a good feeling - decidedly better than last week - and that is a good start."