See you at Motorcycle Live 2013 (Updated)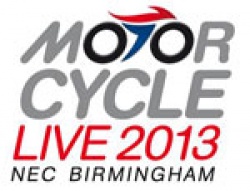 Posted on Nov 22, 2013 by George Penny
Motorcycle Live starts on Saturday 23rd Novemeber at the NEC in Birmingham.
Following on from the previous post regarding Motorcycle Live.
Bradley will only be in attendance on Saturday 30th and looks forward to cathing up with fans who have supported him in his rookie Motogp season.
Bradley:
"Thanks for all your support this season, it has been a truly amazing experience. It was great to finish the test last week just behind Marquez. I look forward to meeting my fans at the NEC"
For more details check out: www.motorcyclelive.co.uk