Sepang MotoGP™ Official Test 2016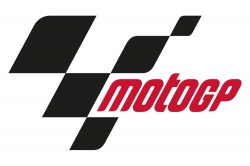 Posted on Jan 31, 2016 by Nick Harris
Figures that tell a story
Record breaking television and attendance figures plus staggering social media coverage puts the 18 round global MotoGP Championship right up there with the other major championships.
What other world championship attracts an average 150,961 weekend crowd to each event? What other sporting event in Great Britain approaches the 154,250 fans that watched the Octo British Grand Prix over the Silverstone weekend last August? What other sporting web site boasts 110 million visits and what other championship attracts 10 million Facebook followers and 1.6 million on Twitter?
These are figures that tell a story.


MotoGP Facts 2015​
• Average number of weekend spectators at 18 grand prix – 150,961
•Four grands prix, over 200,000 spectators. Highest attendance Brno (Czech Republic) 248,435
•207 countries receive LIVE TV signal
•291 million homes reached via cable or satellite TV networks
•10 million visits to motogp.com. 37 million unique users
•360 million webpages visited
•Facebook: 10 million followers.
  Posts Reach 1,300 million.
  Page Reach 805 million.
  Engagement 207 million.
•witter: 1.6 million followers. Impressions 356 million.
•You Tube: 845,000 subscribers. Video views 122 million.
•Instagram: 2 million followers. 'Likes' 17 million
•Google+: 824,000
Brits into battle for 2016
The long wait is over for the four British MotoGP stars who get back into action at the first official test of the 2016 season at the Sepang International circuit in Malaysia tomorrow (Monday). The three day test around the 3.444 miles circuit on the outskirts of Kuala Lumpur will be crucial for the teams and riders with Michelin replacing Bridgestone as the sole tyre supplier and all teams using the same electronic control systems.
Oxfordshire's Bradley Smith returns to the saddle of his Monster Tech3 Yamaha determined to repeat, or even better, the results of last year. The 25 year old finished sixth in the World Championship, the best British and non-factory rider, after finishing in the top ten at every round of the 18 race championship, including a second place at Misano.
Isle of Man – based Midlander Cal Crutchlow had a tough year on the LCR Honda but still finished eighth in the championship with the highlight being a podium finish with third place in Argentina. It's a big year for Crutchlow after the last two seasons on new machinery.
Gloucestershire's Scott Redding switches teams to Ducati power after a nightmare season on the Marc VDS Honda last year, despite that third place in Misano.  The end of season test results for the 23 year old on the Octo Pramac Ducati were impressive, but the three days in the heat and humidity of Sepang will be a much bigger test.
Completing the British MotoGP foursome is Irishman Eugene Laverty. Like Redding he switches to Ducati from Honda with his Aspar team. He's had a busy winter getting married and regaining fitness after breaking his wrist in the end of season Jerez test.
After last year's extraordinary record breaking 18 round season it will be a fresh start for MotoGP World Champion Jorge Lorenzo as he attempts to retain the title he clinched from Movistar Yamaha team-mate Valentino Rossi at that controversial final round at Valencia in November. Repsol Honda star, double MotoGP World Champion Marc Marquez, continues his much publicised feud with Rossi as he attempts to win back the title he won the two previous years. His team-mate Dani Pedrosa will be seeking a good start as he chases his first MotoGP Championship while the two Italians Andrea Iannone and Dovizioso will be looking to follow up last year's impressive season for the Ducati GP15. They will have the backing of Casey Stoner, the only MotoGP World Championship winner for Ducati, who makes a welcome return to the track as the Italian factory's test rider.
This is the most crucial MotoGP test for many years and you can follow every minute live from the three days of action by joining us at motogp.com

MARK THE DATE SEPTEMBER 4, 2016 – OCTO BRITISH GRAND PRIX, SILVERSTON

2016 MOTOGP CALENDAR

MARCH 20th - Commercial Bank Grand Prix of Qatar* - LOSAIL INTERNATIONAL CIRCUIT
APRIL 3rd - Gran Premio Motul de la República Argentina - TERMAS DE RÍO HONDO
APRIL 10th - Red Bull Grand Prix of The Americas - CIRCUIT OF THE AMERICAS
APRIL 24th - Gran Premio Red Bull de España - CIRCUITO DE JEREZ
MAY 8th - Monster Energy Grand Prix de France - LE MANS
MAY 22nd - Gran Premio d'Italia TIM - AUTODROMO DEL MUGELLO
JUNE 5th - Gran Premi Monster Energy de Catalunya - CIRCUIT DE BARCELONA- CATALUNYA
JUNE 26th - Motul TT Assen - TT CIRCUIT ASSEN
JULY 17th - GoPro Motorrad Grand Prix Deutschland - SACHSENRING
AUGUST 14th - Motorrad Grand Prix von Österreich - RED BULL RING - SPIELBERG
AUGUST 21st - Grand Prix České republiky - AUTOMOTODROM BRNO
SEPTEMBER 4th - Octo British Grand Prix - SILVERSTONE CIRCUIT
SEPTEMBER 11th - Gran Premio TIM di San Marino e della Riviera di Rimini - MISANO WORLD CIRCUIT MARCO SIMONCELLI
SEPTEMBER 25th - Gran Premio Movistar de Aragón - MOTORLAND ARAGÓN
OCTOBER 16th - Motul Grand Prix of Japan - TWIN RING MOTEGI
OCTOBER 23rd - Australian Motorcycle Grand Prix - PHILLIP ISLAND
OCTOBER 30th - Shell Malaysia Motorcycle Grand Prix - SEPANG INTERNATIONAL CIRCUIT
NOVEMBER 13th - Gran Premio Motul de la Comunitat Valenciana - COMUNITAT VALENCIANA - RICARDO TORMO