Smith: 'This season has taught me to be patient'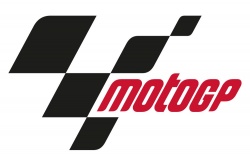 Posted on Aug 27, 2014 by MotoGP™
Monster Yamaha Tech 3's Bradley Smith has given an in-depth analysis of his season so far, as he prepares for his home race this Sunday at the Hertz British Grand Prix.
In his second season in MotoGP™ Smith has recently seen his Tech 3 contract extended for 2015 and is looking to move up the overall standings from tenth, in the remaining seven rounds.
"It has been an interesting season for me so far, and it has taught me to be patient, because in some situations, no matter what I tried to do, something would always come up," he admits. "Also I made mistakes, and I am willing to accept that. It has not gone the way that we planned, but luckily for me everything is clear for 2015 now, so the rest of the season is pressure free for me, and I will try to find my true potential, and capitalise on all the speed I have shown through the season by bringing it on Sunday."
With the arrival of Pol Espargaro in the Tech 3 team this year, Smith has thus far been outperformed by the Spanish rookie – who sits 13 points above him in the World Championship classification.
"The situation with Pol was always going to be clear, he was coming from winning the Moto2 championship and he was also one of the riders who could beat Marc (Marquez) in Moto2. He was extremely fast last year so I knew that when he came to MotoGP it was going to be difficult and I did expect it to take longer that it did. But already in the pre season he was riding fast, so I knew I had to expect a challenge with him. I expect this challenge to continue for the next 18 months and it will be good for the team. We will keep the rivalry friendly and we need to challenge each other."
On his strong relationship with his team boss Herve Poncharal and those around him in the Monster Yamaha Tech 3 garage Smith states that their support has been a big help.
"Fortunately for me Herve and Yamaha believed in what I was capable of doing, they had all of the data and they created some number charts, then they found that there was no rider available that was better for the job than me, which obviously is quite an honor for me because it means that my real potential is high and they believe in that," Smith explained.
"The second thing is that I have to try and find that at every weekend. I'm very excited that I will be going into my third season and have that secured in MotoGP, riding in a team in which I have already been riding. It will be for my fifth year (with Tech 3), with a group of guys that I have a great relationship with and with a bike, the Yamaha M1, that I have fallen in love with. I am looking forward to the rest of the season of course, but moving on from that into the future for 2015."
By MotoGP.com