Smith blazes through mixed conditions on 1st day at Brno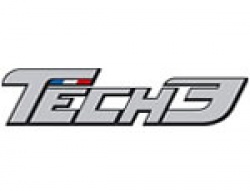 Posted on Aug 15, 2014 by Monster Yamaha Tech 3
Bradley Smith ended the opening day of practice in 10th position in the combined standings after the rain in the afternoon prevented him of beating his morning practice time.
The young British rider who has extended his contract for an additional year with the Monster Yamaha Tech3 squad after the announcement earlier this week, began the opening day of practice with a best lap of 1'57.816 having experimented with various aspects of his Yamaha YZR-M1 as he sought to establish a solid setup.
In the afternoon session, the 23 year old rider braved the slippery track surface at the 5403 metre circuit to finish in 9th with a best time of 2'09.722. His pace in the tricky conditions was highly impressive, clocking the quickest sector times out of all the Yamaha MotoGP bikes in the first half of the circuit whilst his perseverance saw him riding the most, with 15 laps undertaken.
Tomorrow he will look to qualify on the front two rows following his hard fought 6th place finish in Indianapolis.
Bradley Smith: Position: 10th – Time: 1'57.816 – Laps: 31
"All in all it was a good day for me today, even though the conditions were mixed. Overall, I'd say that we have been lucky with the weather so far this year, but we must always expect the rain to come at some point as it did today. In the morning I tried both bikes and we now have a very clear direction of which way we want to go in terms of a dry setup as I was clearly able to undertake a much quicker pace in the final run this morning, so we will continue with this setup. In the afternoon session I was instantly comfortable on the wet surface and my lap times were comparable to the other riders who stayed out for nearly 30 minutes. The track eventually started to dry and I didn't push right on the limit straight away as the aim was just to obtain some more valuable data. This is especially useful as it looks like there will be more mixed conditions tomorrow, but overall I am pleased with what we achieved today."