Smith completes successful test in Jerez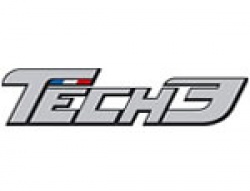 Posted on May 06, 2013 by Monster Yamaha Tech 3
Monster Yamaha Tech 3 Team rider Bradley Smith completed a successful one-day test session at the Circuito de Jerez track in Spain today.
Clear blue skies and scorching hot sun meant conditions were perfect for testing and gave Smith the ideal opportunity to work on evaluating a new YZR-M1 chassis.
The chassis upgrade gave Smith better stability in the braking zone and improved rear grip, and he was able to lap consistently in the 1.40 bracket throughout the 50 laps he completed.
Satisfied with the improved feeling and confidence he got from the revised chassis, Smith will go to the forthcoming French MotoGP in Le Mans preparing to use the new frame in the all-important home round for the Monster Yamaha Tech 3 Team.
Bradley Smith 10th 1.40.009 – 50 laps:
"I spent the whole day working on race set-up and I was lucky enough to be given a new chassis, so I am very grateful to Yamaha for that. I really liked the new chassis and I was able to lap a lot more comfortable. We tried a few different solutions with that new frame and I made some big steps with my pace on old tyres. It is difficult to say how much the improvement is compared to yesterday because the conditions were really tricky in the race but I was able to lap in the 1.40s all day today on new and old tyres. I felt happy at that pace and it didn't feel like I was risking too much as well. Hopefully that is a good step in the right direction but we will see in Le Mans where we will have both bikes running the new frame. I was much more stable on the brakes and I had much more rear grip and I was closer on race pace, so I can go to Le Mans optimistic."