Smith completes test in Valencia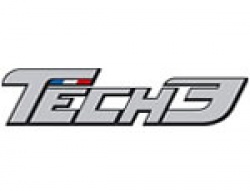 Posted on Nov 12, 2014 by Monster Yamaha Tech 3
Bradley Smith finished the end of season test in formidable form to clinch 5th position in the combined standings after conducting an in depth and thorough testing programme today. The British rider undertook vigorous tests to various aspects of his new Yamaha YZR-M1, namely engine braking as well as traction control settings and brake callipers as he developed ideas for the forthcoming season.
The 23 year old rider completed the day with a strong time of 1'31.365 and in 6th position, with his best lap less than one tenth behind his teammate. His determined effort in testing sets Smith up confidently for the next outing at Sepang in February.

Bradley Smith: – Position: 5th – Time: 1'31.204
"Today was a busy day all in all, but I am pleased with what we achieved as we undertook a lot of work and tested many different aspects. We concentrated on experimenting with new parts and concepts which we received, rather than investing time in changing already proven settings. This included modifications to the new suspension as well as engine braking and traction control ideas, which gave us more general knowledge for the future and further ideas for our armoury. I am happy with how it went and we also found some intriguing data with the front forks. In addition, I sampled the new Brembo callipers which will be good for the future. Altogether it was a truly productive day despite an unfortunate and stupid fall halfway through as I was focusing a bit too much on the feeling from the bike and so I went a bit deep into turn four. It goes without saying that the crash was not the way I wanted to finish my season, yet I am happy with the top six which is where we need and expect to be. So, I am pleased to go into the winter with a strong result and I am already looking forward to the 2015 season."