Smith completes valuable one-day test at Misano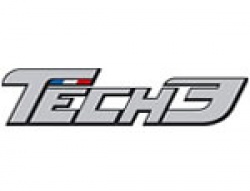 Posted on Sep 16, 2013 by Monster Yamaha Tech 3
Monster Yamaha Tech 3 Team riders Cal Crutchlow and Bradley Smith enjoyed a successful one-day MotoGP test session at the Misano track today, the British pair completing over 130-laps between them to make big progress with the set-up of their YZR-M1 machinery.
Once damp patches left over from heavy rain last night cleared by the late morning, Smith was able to take advantage of near perfect conditions to evaluate a range of set-up options to help competitiveness in the remaining five races of the 2013 campaign.
The rookie was able to set a best time of 1.34.414 that put him 11th on the final timesheets. Smith was delighted with progress made in improving rear grip on worn tyres thanks to a successful rider position experiment in his 69-lap stint.
Smith also tested a new hard compound Bridgestone rear tyre option made available today and gave positive feedback on the new spec.
Bradley Smith 11th 1.34.414 – 69 laps:
"Today was all about trying to figure out what went wrong during the last couple of races and I believe we found a good direction. We have come back more towards my base setting with some specific changes for this track. I changed the rider position and that definitely helped me. Maybe not so much on new tyres but definitely on worn tyres and with a full fuel load as well because more of my weight was over the rear. I also tried the new Bridgestone hard tyre and they have done a great job and I am really impressed with the performance of it. I am excited to try it in the future because normally we can't use the hard tyre because of edge grip, so they have taken a good step forward. I rode fast on it today and I am happy. It was a very positive day and we leave here for Aragon a lot closer to where we need to be and more confident for the rest of the season."