Smith in the groove at Laguna Seca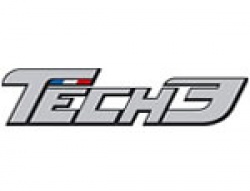 Posted on Jul 21, 2013 by Monster Yamaha Tech 3
Monster Yamaha Tech3 Team rider Bradley Smith enjoyed a promising and productive start to preparations for this weekend's US Grand Prix.
Smith's first experience of the short but technically challenging Laguna Seca track was a positive one and he was impressively close to the best pace after delivering another confident and assured performance.
The 22-year-old was able to sample the world-renowned and jaw-dropping Corkscrew section for the first time on a MotoGP bike this morning and he set the ninth best time while working on improving the set-up of his YZR-M1 machine. Smith then produced an incredible display in FP2, the British rookie lapping 1.5s faster than he did this morning.
Although he lost one position and ended the day 10th on combined rankings, the gap between Smith and the fastest time in both sessions was slashed in half and his best pace of 1.22.767 was less than 0.5s away from second position.

Bradley Smith 10th 1.22.767 - 24 Laps:
"Obviously the first day on track in Laguna Seca is exciting and actually it has been a quite positive one for us, especially this afternoon when the track conditions improved a lot. We were able to try several settings, both front and rear, and I believe that we found the right way for tomorrow. I think a gap of 0.7 sec is a good step for the first day, although we have to consider that this is a very short track and it might be one or 1,2 seconds on a normal one, but it's been a good start. I'm pleased to say that I like the track, the Corkscrew and the Rainey corner are probably my favorites but I still have to be very careful on the right hand side here, as it seems very tricky. At the moment I'm still building confidence, particularly in Turn 3 and 4. But all in all a really good start to the weekend and I'm looking forward to continuing like this."