Smith inside the top three on first day at Valencia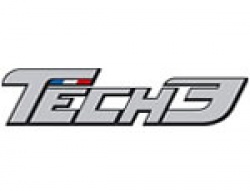 Posted on Nov 12, 2014 by Monster Yamaha Tech 3
Bradley Smith kicked off preparations for 2015 in a highly competitive manner by finishing the first day of testing in 3rd. The British star completed an enormous tally of 59 laps around the 4005 metre circuit as he embarked on a general test of the new specification of his Yamaha YZR-M1, as well as electronics and a new Bridgestone rear tyre. Smith, who concluded his second year in MotoGP in 8th in the championship standings, worked tirelessly throughout the day to produce a best time of 1'31.204 as he was fractionally behind the top of the time sheet by only 0.229.
He will continue his hard work in the remaining two days at the Ricardo Tormo circuit, with the preparation for the upcoming season having already gotten underway.
Bradley Smith: – Position: 3rd – Time: 1'31.204 – Laps: 59
"Today was a really strong start and the great thing was that we got to try the new 2015 bike. To be honest, we just used a base setting and didn't experiment too much with any modifications as I just wanted to run on the bike in order to understand it more. I was also able to test a new Bridgestone rear tyre which worked well and we tried some new electronic parts and upgrades from Yamaha that were also positive. There were no negatives today and in fact we have already improved the lap time from qualifying as well as consistently riding in the 1'31's. We undertook some really productive work, but there are still two days left so we will see what happens tomorrow. If it rains it wouldn't necessarily be a bad thing as it will give me the chance to test the new bike in wet conditions."