Smith makes his competitive debut for the Monster Yamaha Tech 3 Team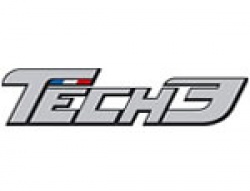 Posted on Apr 04, 2013 by Monster Yamaha Tech 3
The 2013 MotoGP World Championship roared into action tonight for the Monster Yamaha Tech 3 Team at he first practice session at the floodlit Losail International Circuit in Qatar.
Tonight's session saw Bradley Smith make his competitive debut for the Monster Yamaha Tech 3 Team, the British rider making solid progress throughout the session and finished just outside of the top 10 on an encouraging opening night.
The British rider dedicated the majority of his time on track to learning lines and braking markers on the YZR-M1 machine, which has never ridden at the Losail International Circuit.
Smith completed 18 laps and gaining confidence throughout he ended the session with a best pace of 1.58.369 that put him on the brink of the top 10 in 11th and ahead of Andrea Iannone and Ben Spies.
Smith will continue his preparations for the unique night race tomorrow evening when two further practice sessions are held under the spectacular Losail International Circuit floodlights.
Bradley Smith 11th – 1.58.368 – 18 laps
"I'm really happy with my performance in my very first practice session in MotoGP. It's nice just to get rid of the initial nerves and tension that has been building up as you get ready for the beginning of the season. With such little time on track in 45 minutes we didn't tweak the bike too much. I just wanted to get familiar with the track because the lines and braking points are completely different to what I am used to in Moto2. Being on track with the rest of the field at the same time helps because I can pick up some pointers and I'll watch a video of the session again to understand where I can improve and be faster for FP2 and FP3, where it will be important to finish in the top 10 for the new qualifying format. I'm satisfied with my posit ion though and I am not a million miles behind Nicky and 1.6s off the best pace is the closest I have been since I first rode this bike, so that shows I am moving in the right direction."