Smith out to silence critics in 2013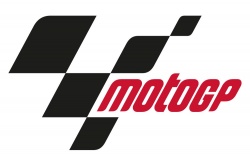 Posted on Apr 03, 2013 by MotoGP™
The Commercial Bank Grand Prix of Qatar will see Bradley Smith making his MotoGP™ debut – something he has known he would be doing this weekend since September 2011. The Englishman is now looking to prove his doubters wrong.
Hailing from Oxford and now 22, Smith's MotoGP contract with Monster Yamaha Tech 3 was agreed well over a year ago. This came on the back of strong finishes in the 125 class, not least in 2009 and 2010. He climbed to Moto2 in 2011 and remained in the category last year, already knowing he would be progressing to MotoGP in 2013. It was during 2012 that sceptics began to question whether Smith's rise to the top tier had been a wise decision by team owner Hervé Poncharal.
"2011 was a funny year," Smith explains in a video interview with motogp.com. "We kind of found ourselves in a very ideal situation with three podiums from three races (Silverstone, Assen and Mugello) and Hervé was already asking if I wanted to go to MotoGP in 2012. I really did not feel that I was ready for that at that moment, so we got to an agreement that it was going to be 2012 for Moto2 and 2013 for MotoGP.
"People looked at it wrong. They were looking at 2012 as a year for me to justify my contract in MotoGP; I was looking at it like my 2011 had already justified it, plus what I did in 2009 and 2010. Bear in mind that I finished second in the championship in 125cc (in 2009) and up to that point in my career I had about 24 podiums, so I had already justified getting my ride in MotoGP. It would have been nicer to get better results in 2012, to really silence some critics, but I am already here and have already proven that we can ride quite well on a MotoGP bike."
Smith's full video interview can be viewed on motogp.com, as he prepares to ride alongside British compatriot Cal Crutchlow for the first time.
By MotoGP.com