Smith ready to raise the game in Jerez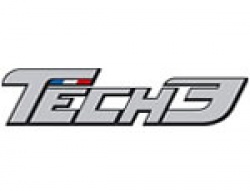 Posted on Apr 29, 2014 by Tech3 Racing
The Monster Yamaha Tech3 Team jet straight from Argentina to Andalucía, southern Spain for round 4 of the 2014 MotoGP World Championship at the Circuito de Jerez De La Frontera.
With not even a week separating the two Grand Prix events, Bradley will be back on track at the 4423 metre clockwise circuit, which is rich in motorsport history. Both Tech3 riders have had previous success here during the past years, as they seek to continue their positive work done so far this season with the French MotoGP team.
Smith intends to raise the bar this weekend as the series begins its European run of events. After another pleasing finish, the British rider's optimism is high as he hopes to up the pace and assert himself as the leading satellite bike under the Andulacian sun.
Bradley Smith - #38:
"After what has been a great couple of weeks travelling from one continent to the next, it will be nice to get back to Europe, and to Jerez which is a circuit I, and the Yamaha favour. I scored my first Pole position here in 2008, and then won the race in 2009 in the 125 class, which are nice memories. For this year there's a little work that needs to be undertaken on the bike, but I have full confidence that we will continue our steady improvements, and the team as well as Yamaha are doing a great job so far. However, the result from the last race was not where I would like to be, and I am determined to close the gap to the bikes in front of me, and who knows, possibly be in the hunt for a podium."
Herve Poncharal - Team Manager:
"The first three MotoGP races have passed and each of them delivered some fantastic racing, highly entertaining the fans. It's wonderful for the sport to have such a competitive start to the season. Now that the long trips around the planet with Qatar, Texas and then Argentina have come to an end, we move onto Jerez. The Argentinian race was excellent for the fans and riders alike. For Jerez, the plan is simple for both of our riders. With Bradley we want him to continue to push as he is in a position to be the leading satellite bike. As for Pol, we encourage him to keep learning and taking everything step by step. Both riders are doing great jobs at the moment, and we are really happy with their relentless efforts and determination. It's a short changeover between the races, but I can't wait to see the action start in Andalucía."