Smith signs multi-year deal with IXON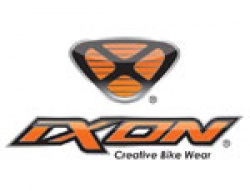 Posted on Jan 30, 2014 by George Penny
Bradley Smith will be riding in IXON leathers and gloves, starting from the first test in Sepang on the 4th Febuary after signing a multi-year deal.
IXON took their first steps into the Grand Prix world in 2011, notably thanks to a three year partnership with the Tech 3 Moto2 Team. During those three years, the brand learned and improved much in the same way as Bradley, to reach the necessary maturity and know-how to become a brand leader on the track.
Bradley Smith:
"I am a very demanding rider and have very special requests concerning dimensions and placement of protectors. The first suit was above all my expectations and we are already close to perfect. I am delighted."
IXON
"We are thrilled to be working with Bradley. Our common goal for 2014 is to combine our efforts and expertise with podium finishes"
The MotoGP World Championship starts on the 23rd March under the floodlights at the Losail International circuit in Qatar.